"Music is not an instrument! It's much bigger than that. You gotta figure out what it is. But you also gotta figure out what it ain't. Don't look down—look up! Look forward and get all the obstacles out of the way." -James "Blood" Ulmer, Fretboard Journal 50
For our 50th issue, we do things a little differently. First thing you'll notice: It's our biggest issue ever, stretching in at 144 pages. It also features a new redesign, which we love, and some incredibly talented new contributors. Most importantly, it's filled to the brim with interviews featuring some of the most inspiring musicians around, some unforgettable guitar stories we know you haven't heard before, and photography from some of the best in the business.
As with all of our issues, supplies are limited and subscribers get first dibs. 
Fretboard Journal publisher Jason Verlinde grew up listening to Sonic Youth. In fact, there'd probably be no FJ at all had he not obsessed as a kid about those otherworldly electric guitar sounds on "Expressway To Yr. Skull" and "Teenage Riot." For our 50th issue, Jason talks guitar with Sonic Youth's Lee Ranaldo, but not about Jazzmasters or Marshall stacks. Instead, they discuss In Virus Times, Lee's acoustic album on Mute Records, his love for Gurian guitars and Hoboken-built Guilds, and his creative process.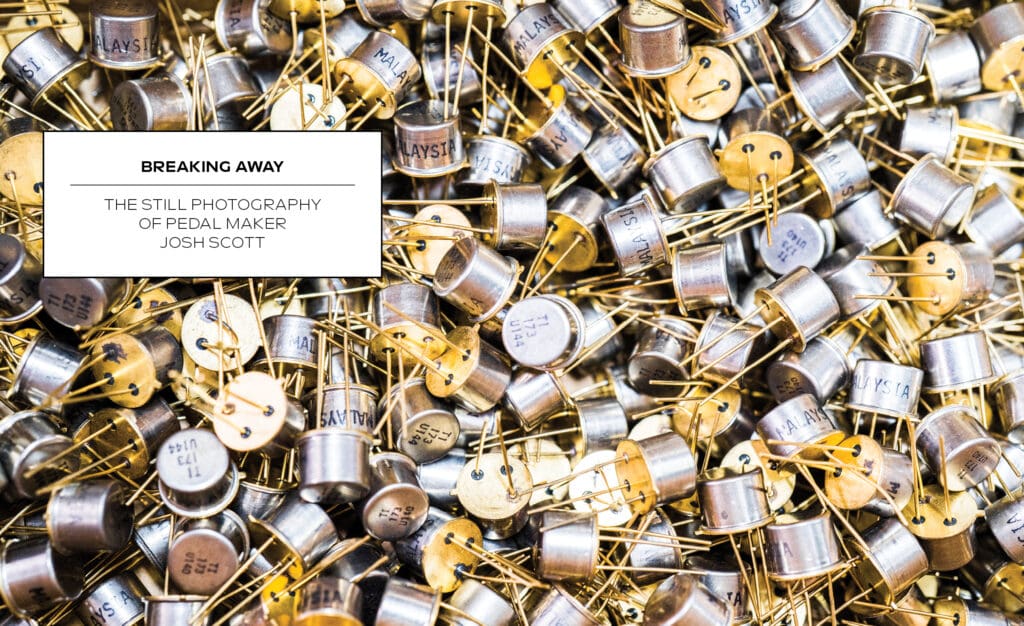 There must be something in the coconut water: Not only does JHS founder Josh Scott run one of the most successful pedal companies around, he also hosts one of the best-loved guitar-related channels on YouTube ("The JHS Show"). For issue 50, we take a look at one of his other passions… photography. Josh's images are a byproduct of his constant excursions around the Midwest, his love for gear, and his appreciation for the quirky.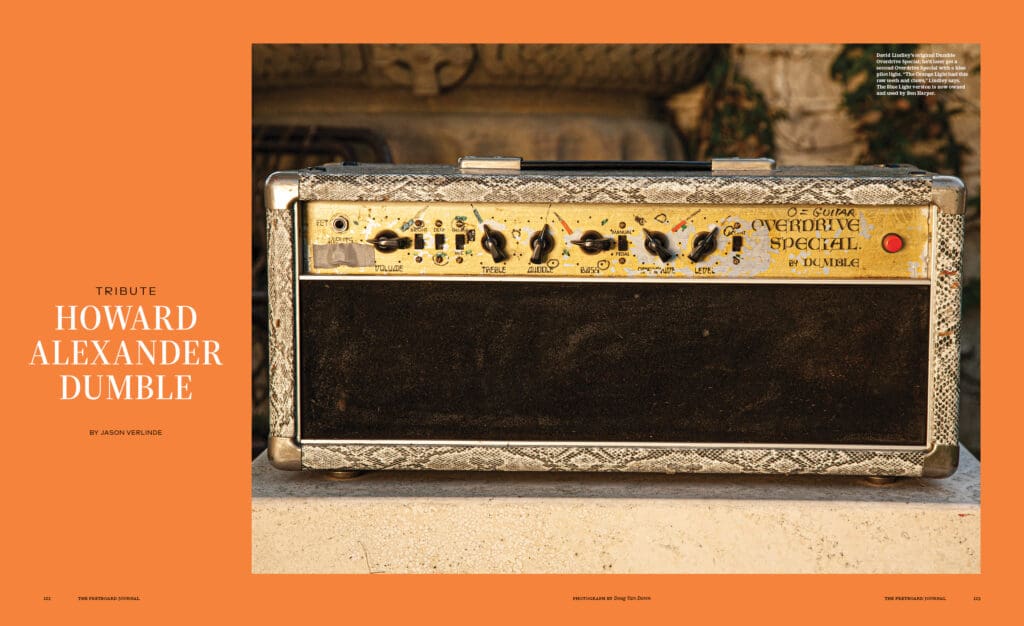 Dumble. For decades, he was the amplifier world's Harper Lee, changing the course of recorded music while avoiding interviews and attention. With his mystery (and some truly outrageous prices for his amps on the second-hand market), his legend only grew. After Dumble's passing in January, we reached out to a few of his old friends to shed light on what made this elusive amp wizard tick. Included are interviews with David Lindley, Drew Berlin, Brian Ray, and others who crossed paths with him.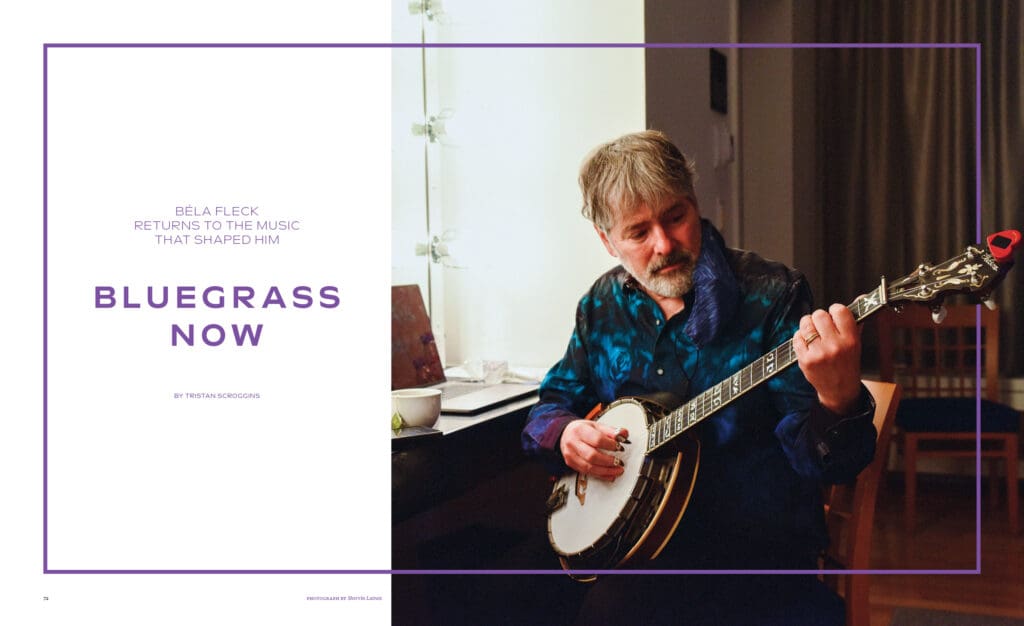 Béla Fleck has made a career pushing the banjo out of bluegrass music. But with a recent project, My Bluegrass Heart, he returns to his roots. Fleck and musician/writer Tristan Scroggins go deep in issue 50 on Fleck's relationship to the genre, how he put the album together, the influence of Chick Corea, and so much more.
There's more than one "transition era" for Fender. In this issue, Fender historian Terry Foster and photographer John Peden explore the first one, the pivotal mid-1940s when Leo Fender moved from servicing radios, to building K&F instruments with Doc Kauffman, to launching the Fender Manufacturing Company. Yes, that's one of Peden's photographs on this issue's cover, too.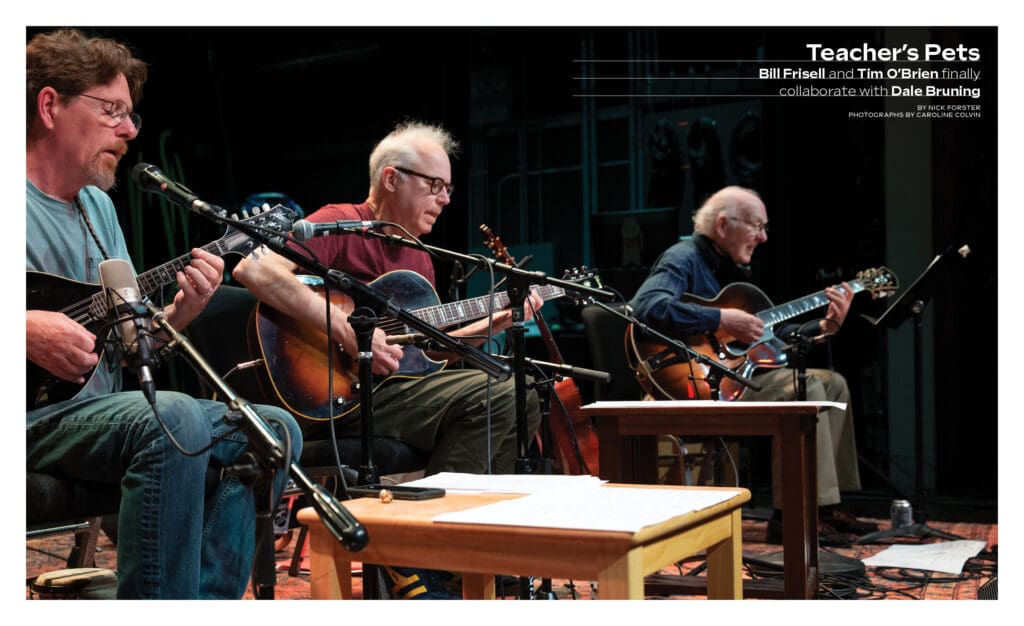 Bill Frisell is always quick to point out two musicians who had a profound influence on him: the late Jim Hall and his old teacher, Colorado's Dale Bruning. In this issue, Nick Forster sits down with Frisell, Bruning, and Tim O'Brien (another pupil of Bruning's) to talk about the Colorado music scene, the importance of having a mentor, and Life Lessons, their new collaboration album.
It all happened in a fateful dream: After spending months alongside Ornette Coleman, James "Blood" Ulmer woke up one morning with an entirely new way to tune his guitar. John Kruth sits down with Ulmer, now 82, to talk about "harmolodics," the perils of trying to copy Wes Montgomery, his love for a pair of old Gibsons, and the concept of music as a language.
Plus a lot more, including Yasmin Williams, luthier Michael Lewis, and other surprises.
Thanks to our community of subscribers, contributors, and sponsors for helping make this issue a reality. We're not sure we're ever going to top it, but we're hard at work on FJ 51 and trying.
Want this issue? Subscribe today and we'll send it to you.