The Fretboard Journal's 45th issue arrives filled cover-to-cover with the good stuff: more stories featuring the legends and the vanguard from the world of fretted-instrument makers and players. Flip through the pages and you'll find in-depth features on inimitable pickers like David Grier, Oscar Moore, Eric Skye and Courtney Hartman, songwriters briefly lost to time, like Sachiko Kanenobu, and tapping into modern currents, standing on the shoulders of giants, like Kurt Vile, not to mention builders like Ken Hooper, who turned to The Tree to build a special instrument for a special flatpicker's dream guitar. We also have the previously untold story behind Prince's Cloud guitar and, of course, much much more…
As always, issue 45 features the stunning photography and clean layouts that are our trademark. You can subscribe to our reader-supported magazine in keepsake print form or as a new digital subscription.
You might not think there's more to know about a musician who has inspired as many stories as Nashville icon David Grier, but Tristan Scroggins digs in and shares a definitive portrait of Grier and how he re-found his voice.
Kurt Vile is something of the modernist's throwback, pretty much the emobodiment of the line from hippie to hipster. Regular contributor Brian Fisher shares Vile's story, tapping into his influences and serving as confessor to his acquisitive proclivities when it comes to gear.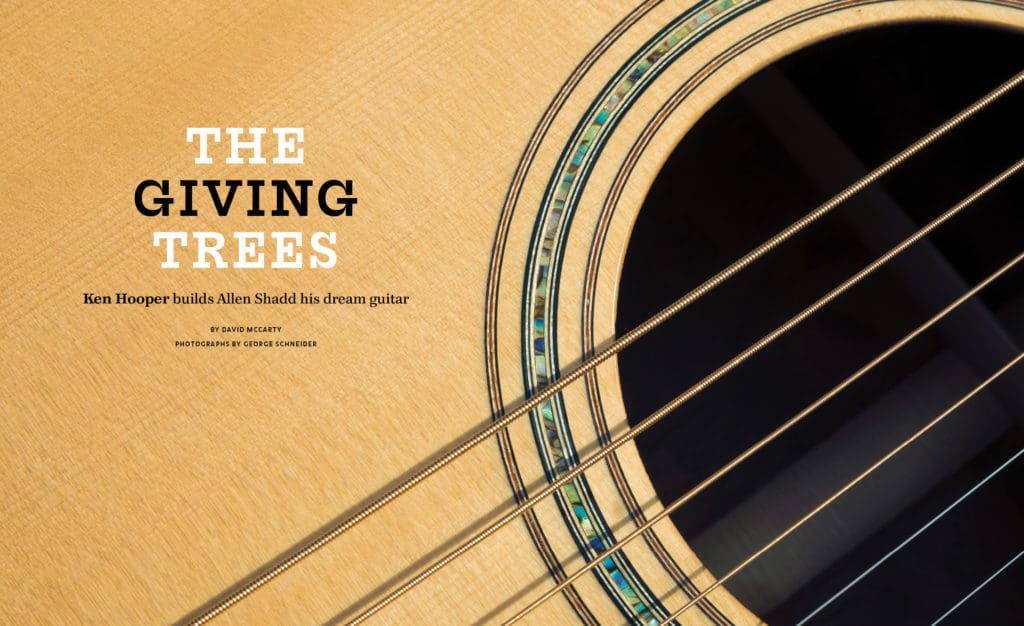 David McCarty tells the story of how flatpicker Allen Shadd turned to luthier Ken Hooper to build The Guitar, which seemingly inevitably had to be built from The Tree, with a nod to Shel Silverstein.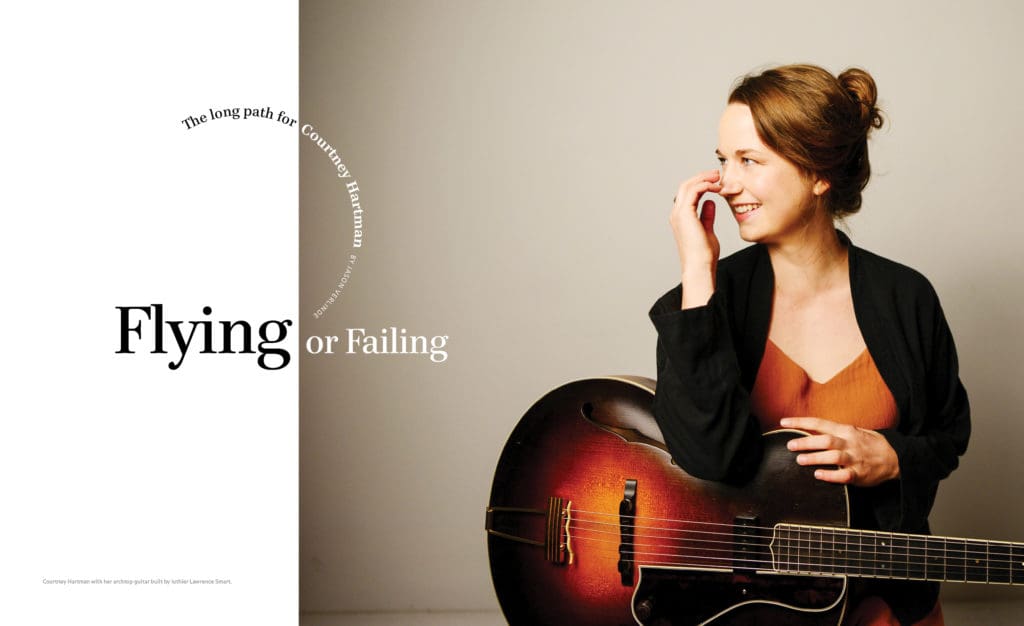 We've been huge fans of Courtney Hartman for what seems like ages now, so we're happy that she was able to sit down with publisher Jason Verlinde to recount her journey, quite literally.
For our cover story, Jason Verlinde strikes again, interviewing Portland's indie polymath, Colin Meloy, who's work with The Decemberists, Offa Rex and as a solo artist have touched upon everything from synth-pop to sea shanties.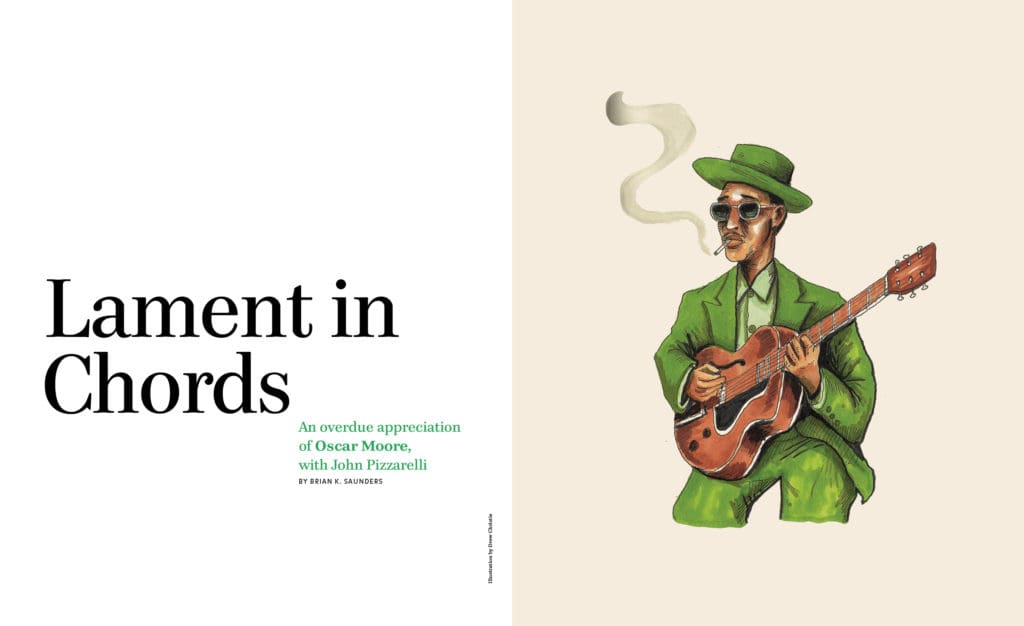 He was the man who played guitar on some of the most popular songs ever recorded, but Oscar Moore's legacy has been lost to all but the hippest of hip. Contributing Editor Brian Saunders shares some of his ongoing conversation with John Pizzarelli about what makes Moore a lynchpin in the development of jazz and popular guitar.
Mastery Bridge inventor John Woodland dives deep into the fascinating history of Prince's Cloud guitars. Though a confusing number of builders lay claim to the shape, the true origin of this iconic instrument may just surprise you.