The Fretboard Journal's 30th issue brings our readers yet another solid dose of the finest stories fretted instruments and players can provide. For the cover story, publisher Jason Verlinde sat down with clawhammer banjo legend-in-the-making Steve Martin – Martin has been living and breathing banjos and bluegrass music for the last 50 years and, in typical FJ fashion, Jason dug deeper and talked instruments, influences and more. Other highlights include profiles of luthier Bill Asher, the Milk Carton Kids, and the Beach Boys'Al Jardine, Joel Eckhaus travels deep into the past "chasing the ghost of John Henry Parker" and much more…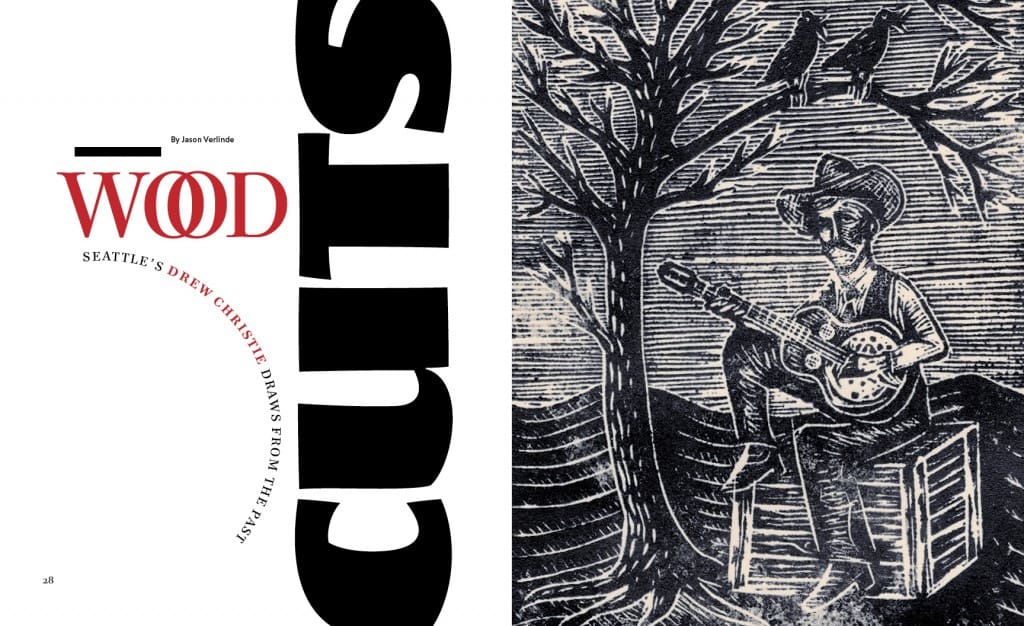 Seattle-based Drew Christie is quickly becoming one of the most in-demand animators and illustrators around, with clients that include mainstream magazines and newspapers. But, as we discover visiting his studio, his true love is music history and arcane musical instruments. Christie shows us his never-ending Illustrated Encyclopedia of Folk Instruments project and some of the stellar portraits he's done of guitar legends such as Carson Robison, C.F. Martin and others.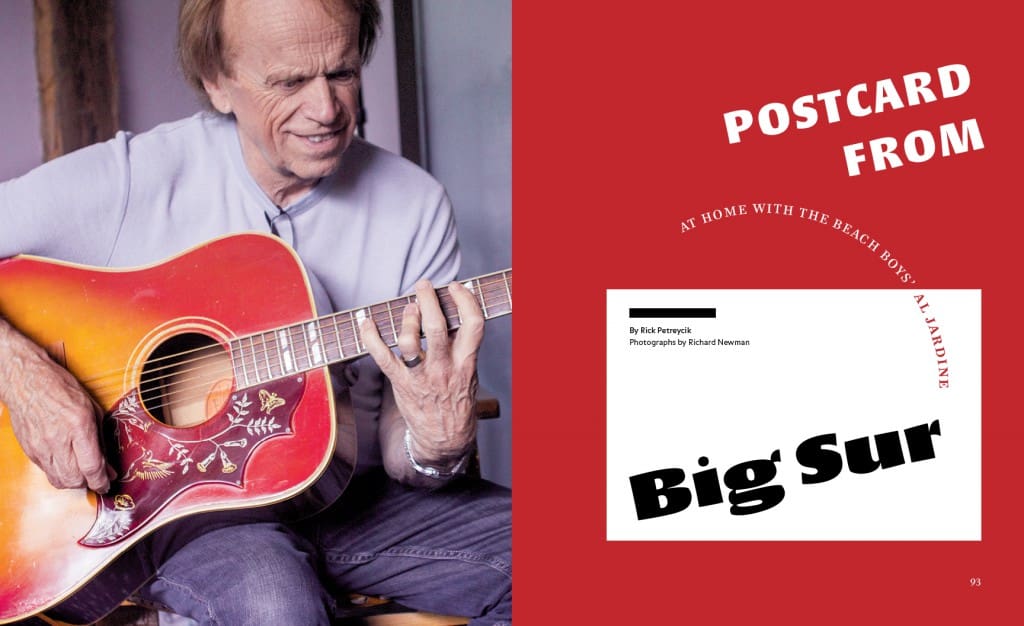 The seeds of the Beach Boys were rooted at Hawthorne High School in Southern California, where a teenaged Al Jardine and classmate Brian Wilson played on the varsity football team together. As Jardine tells writer Rick Petreycik, the pair wouldn't discuss a mutual admiration for music (and, particularly, a fondness for the Kingston Trio) until they ran into each other at the local community college. The rest, as they say, is rock & roll history. Jardine describes the instruments he's used over the years with the Beach Boys, the home studio he maintains in Big Sur and the solo projects he's been working on. Meanwhile, photographer Richard Newman captures Jardine's best-loved instruments. Be sure to watch our exclusive video featuring Jardine's cherished Gretsch banjo that has accompanied him through most of his musical career.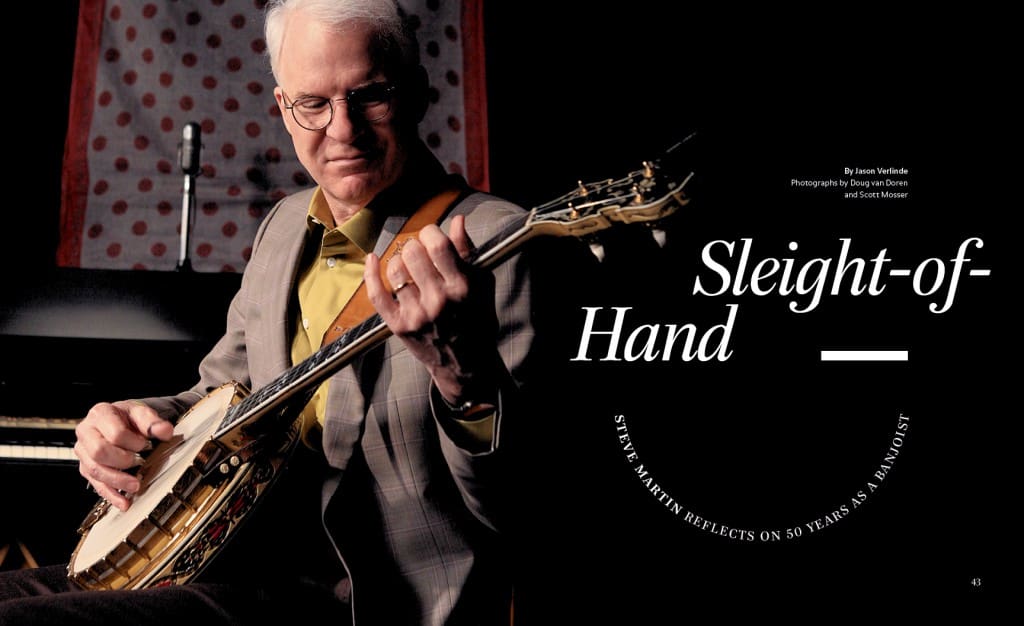 Among the stories Steve Martin described to Jason Verlinde was his time spent writing for The Glen Campbell Show. "Every week, there was John Hartford and Glenn singing 'Gentle on My Mind.' And it was different every week," Martin says. "There was John's great banjo playing, doing a double-thumbing banjo, and it just sounded so good." What made this memory even more poignant is that Martin was telling it while holding the Gibson RB-18 that belonged to Hartford (and, before that, Roger Sprung). Martin actually brought several of his favorite banjos to the interview for us to photograph — but that historic top-tension banjo was one of the highlights (and he sounded fantastic on it).