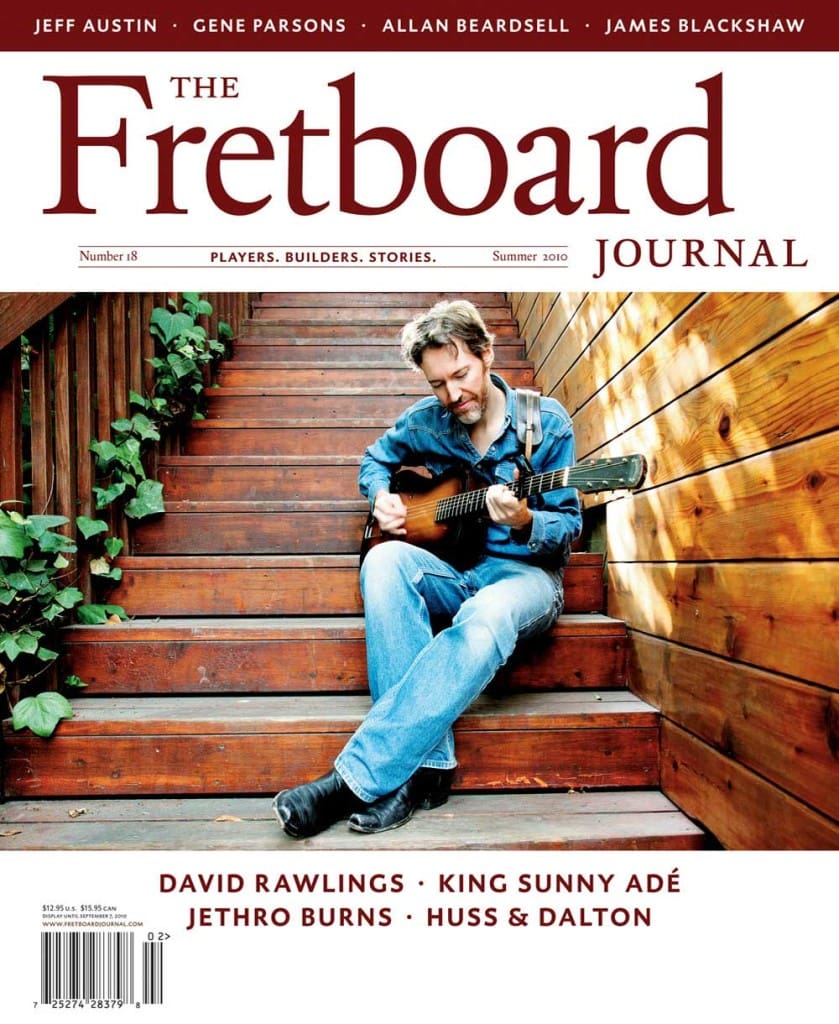 In issue #18 of the Fretboard Journal we've traveled the world to seek out the guitar universe's best stories and photographs. In a lengthy cover story, editor Marc Greilsamer sits down with David Rawlings to talk about his 1935 Epiphone Olympic guitar, making music with partner Gillian Welch and much more. Also included in this issue: a rare interview with Nigerian electric guitar legend King Sunny Adé; a lengthy essay on the late, great Jethro Burns and a visit to the workshop of Huss & Dalton.
To subscribe and start your year subscription off with this issue, just click here. Note: We're a reader-supported magazine, so subscribers get their issue before the stores do (and get a savings over the newsstand price).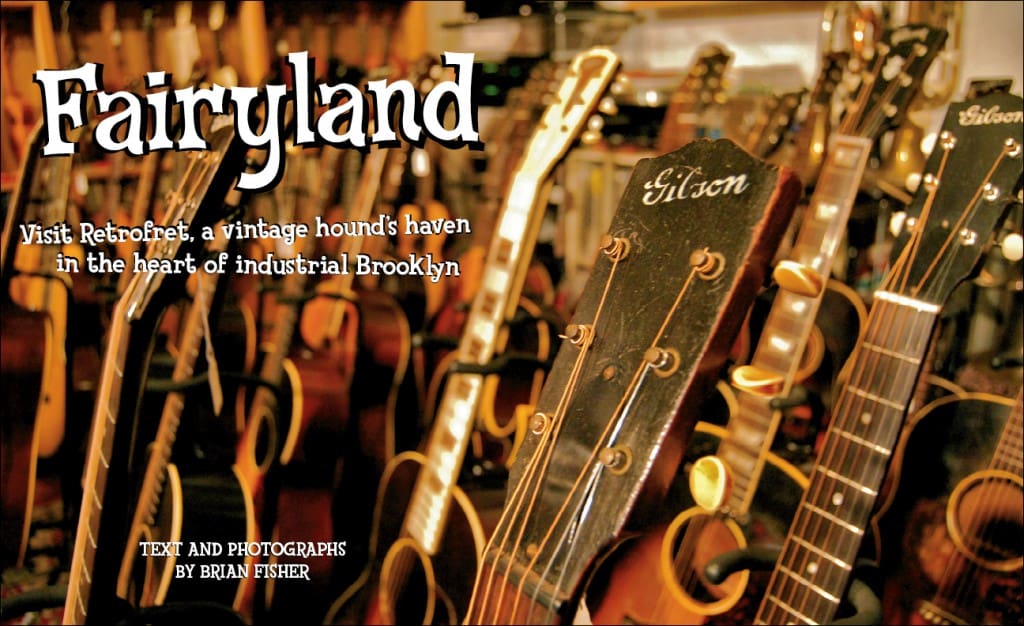 Walk through the doors of Brooklyn's Retrofret and you'll swear you've entered a parallel universe. Set amidst one of the more desolate blocks in the five boroughs is a guitar store that specializes not only in vintage instruments, but unusual vintage instruments. Electric tenor guitars, oddball lap steels, Burns electrics, rare Gibsons and, of course, pipe organs abound. Brian Fisher takes a peek inside the store and interviews Steve Uhrick and Peter Kohman, Retrofret's founders who have somehow carved out a living carrying guitars that you either can't easily find anywhere else or don't even know exist.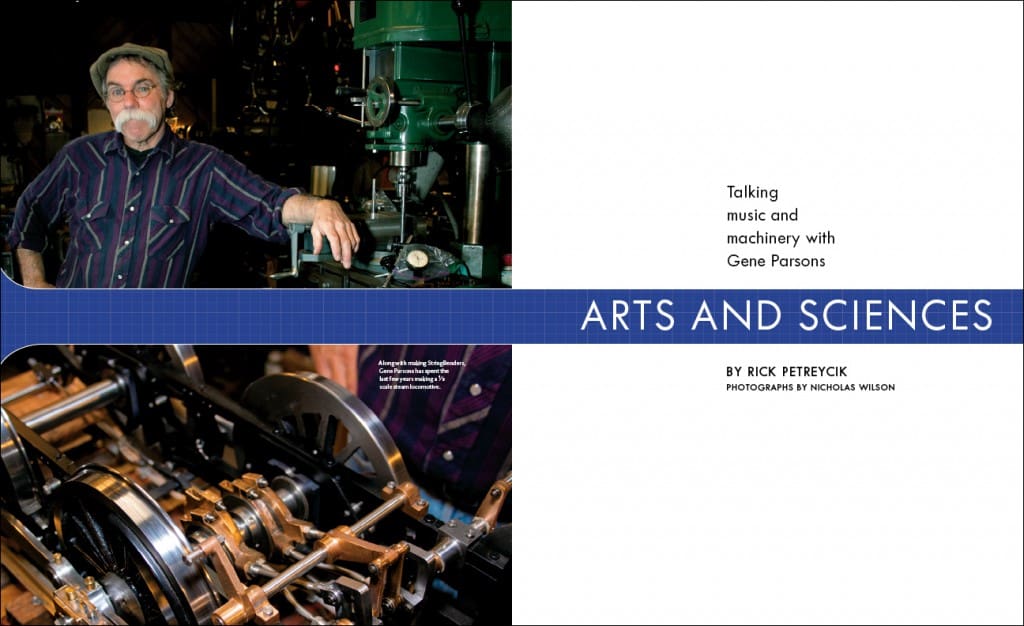 The world of music is littered with guitar inventions that went nowhere fast. A few endure and become accepted worldwide. Gene Parsons, drummer for the Byrds from 1968 to 1972, crafted something in the latter category. His B-string Bender is used to this day by electric guitarists who want to mimic the sound of a pedal steel on their Telecasters. Rick Petreycik interviews Gene Parsons at his California workshop and hears the story of how Parsons and Clarence White brainstormed over the B-Bender and created music history. We also hear about Parson's diverse drumming resume (everything from Randy Newman's 12 Songs to Arlo Guthrie's Last of the Brooklyn Cowboys).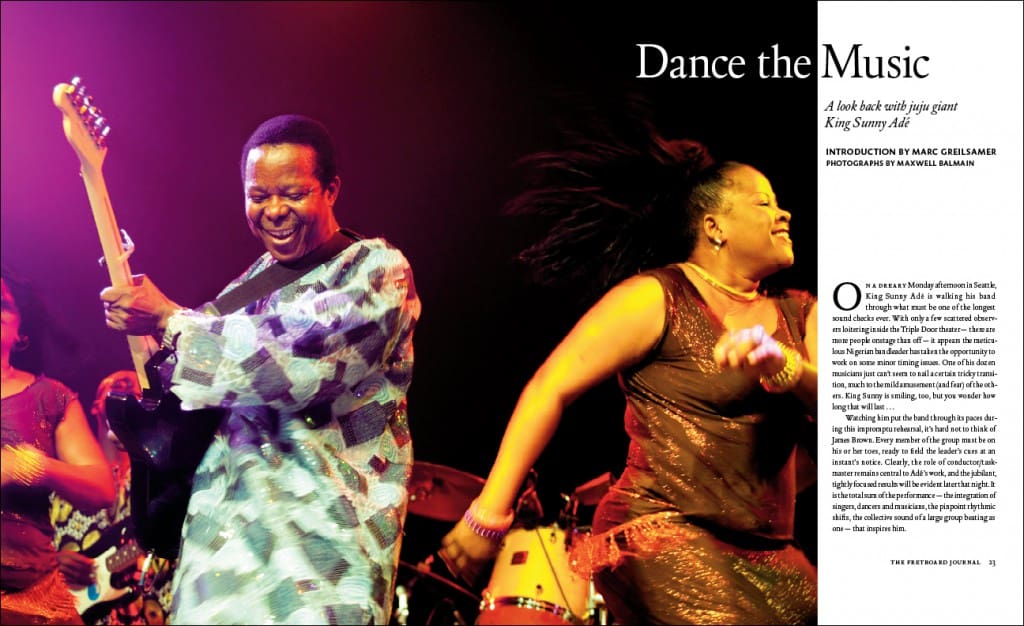 African music is not our usual beat, but when Nigerian bandleader and electric guitarist King Sunny Adé stopped by Seattle's Triple Door in 2009 we couldn't resist interviewing him for the Fretboard Journal. This singular artist not only modernized juju music over the course of his 100-plus albums, he's also is a veritable historian of the electric guitar in Africa. Among other things, Adé tells us about his earliest exposure to the music of hero I.K. Dairo, his friendly rivalry with fellow bandleader Ebenezer Obey and the story behind his Juju Music album on Island Records.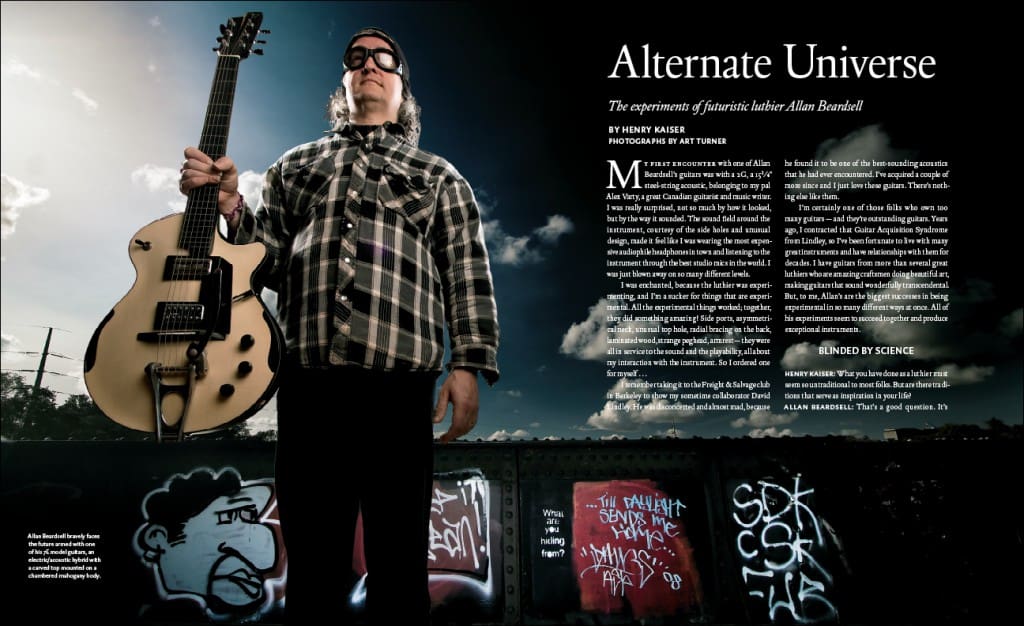 Who better to interview one of the world's most forward-thinking guitar builders than one of his most forward-thinking clients? Guitar great Henry Kaiser asks Winnipeg-based luthier Allan Beardsell about the thinking that goes into his wild acoustic and electric guitar creations. As Beardsell tells it, he's influenced as much by builders such as Sergei de Jonge and Grit Laskin as he is science fiction authors such as Philip K. Dick and Frank Herbert. If this is what the future holds for guitars, we'll all be okay. Photos abound of some of Beardsell's finest works to date.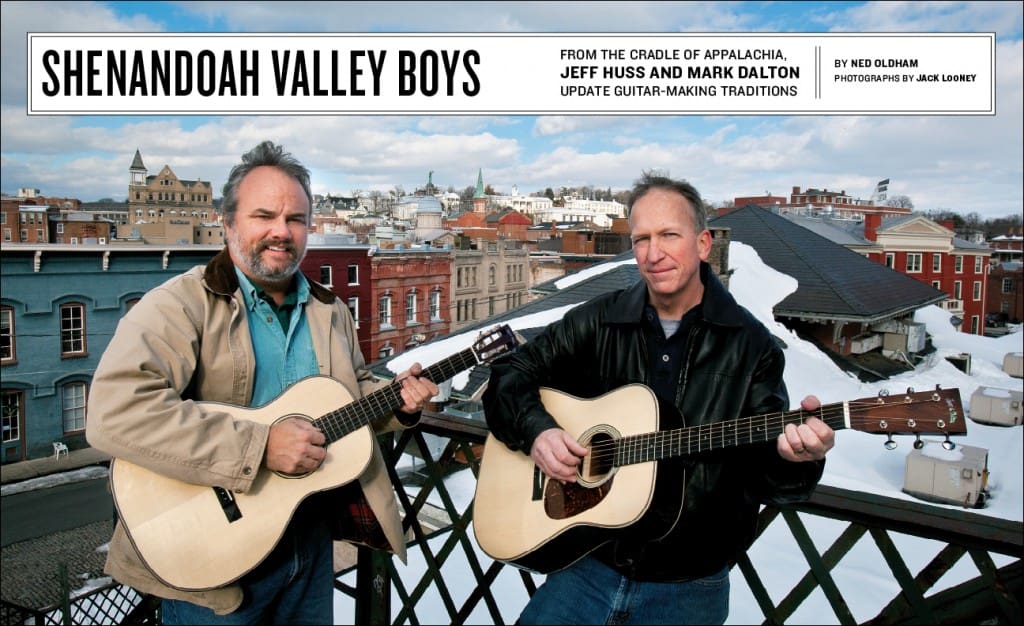 Mark Dalton confesses that "Guitar building is not cut out for everybody. In fact, it's not cut out for hardly anybody." Plenty of Huss & Dalton fans will say that Mark and partner Jeff Huss are cut out for the job. Ned Oldham, along with photographer Jack Looney, visits the Staunton, Virginia workshop where the duo's guitars originate to hear their story.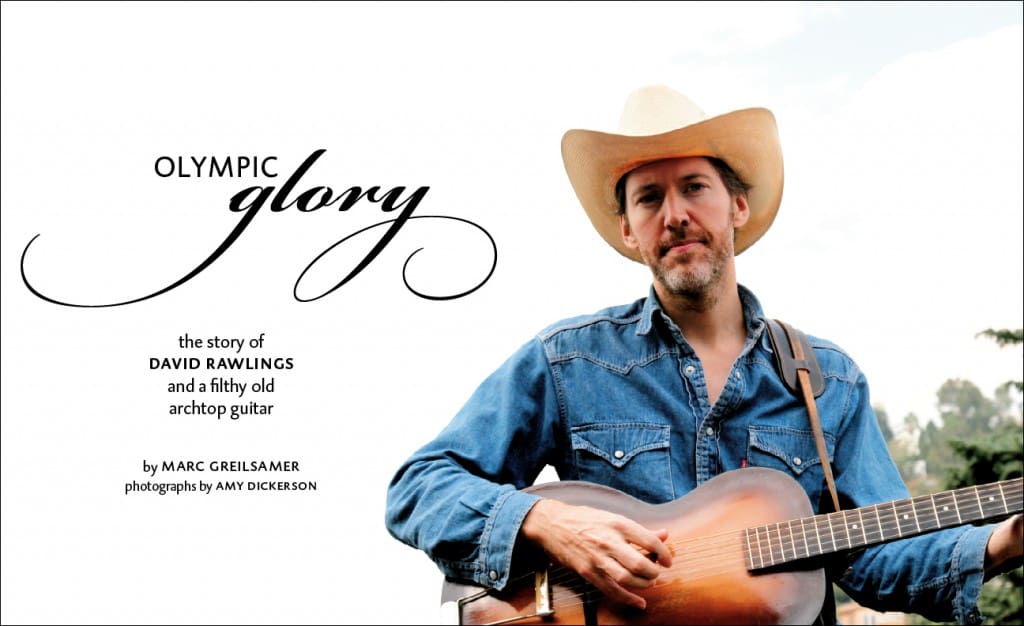 To some, he's merely the guy who backs up musical partner Gilian Welch, but to guitarists in the know, David Rawlings is a hero. With his tried-and-true 1935 Epiphone Olympic archtop, Rawlings has created a singular sound, filled with interesting guitar solos and improvisation. Fretboard Journal editor Marc Greilsamer interviews the musician about the guitar, his unique playing style and more. Amy Dickerson gets photographs of the guitar, and Rawlings.