Issue #34 of the Fretboard Journal travels through time, bringing you favorites new and old. Publisher Jason Verlinde sat down with Blake Mills for our cover story; Thomas M. Lell interviewed the multi-talented Nick Forster, luthier, musician, and founder of eTown Hall; Donovan Whittemore, who builds and hand paints the legendary Bumblebee capacitors, gets the business from Aaron Flacke; and Gamble Rogers' notorious interview with Merle Travis finally sees the light of day…
Players in the know have been following Blake Mills for years; this session guitarist / singer-songwriter / producers is one of the most original musicians performing today. FJ publisher Jason Verlinde chronicles Mills' trajectory and hears how some guitar lessons from the late Bob Brozman helped shape his musical journey. Photographer (and Folkway Music owner) Mark Stutman takes pictures of Mills and his unique quiver of guitars, tiples and amps.
Some historical-minded builders focus on crafting exacting replicas of old Fenders and Gibsons. Others focus on building vintage-inspired amplifiers from the '50s and '60s. California's Donovan Whittemore is different. All he does, all day long, is build and hand paint Sprague's legendary Bumblebee capacitors, the famed caps found in old Gibson 'Bursts (and numerous other instruments). Aaron Flacke visits Whittemore's shop and taps into a builder determined to make one of the smallest electric guitar parts you can buy the old-fashioned way. "Most people don't care," Whittemore admits. "They just want one that looks right. Me, I'm stubborn-minded and I want to make everything exactly the way it used to be—whether it's worth it or not."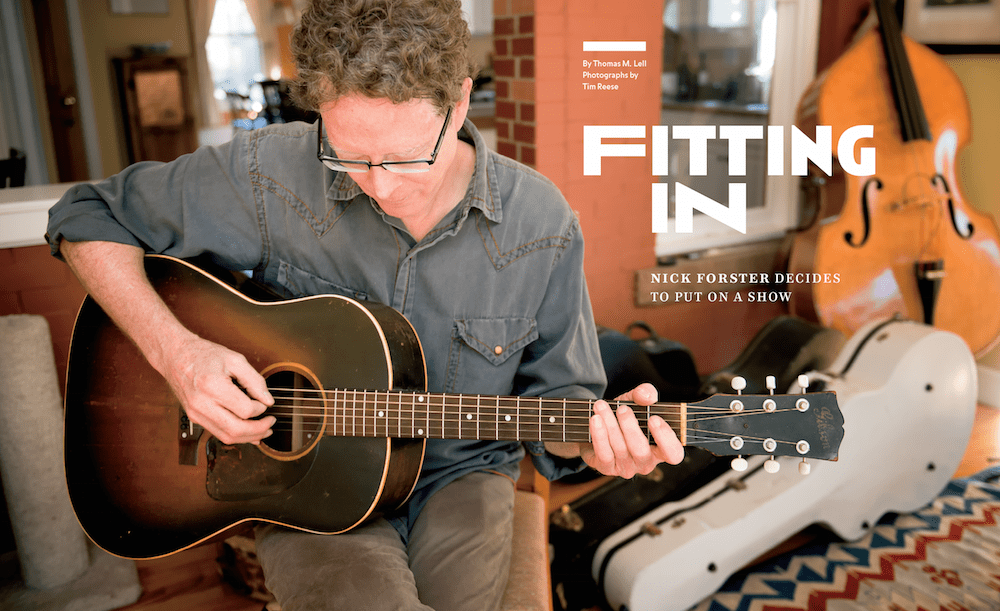 Nick Forster is a fretted instrument renaissance man. Among his talents: He honed his lutherie chops working the repair bench at the Denver Folklore Center; he's played bass with Bluegrass supergroup Hot Rize since 1978; and he's the co-founder of eTown Hall, the Boulder, Colorado music institution and venue. Author Thomas M. Lell interviews Forster about his many facets and gets a peek at his vast vintage instrument collection.