It's here! The first-ever Fretboard Journal Electric Annual brings our tried-and-true coverage from an exclusively plugged-in perspective, with stories from across the guitar's eclectic electric history. We reach all the way back to Leo Fender's earliest endeavors and savviest innovations, take a look at artists and builders on the cutting edge, where innovation in art and technology collide, and talk to icons whose work blurs all the lines, including our second visit with the legendary Ry Cooder, who takes us along as he digs through his astounding collection to gear up for his latest tour. This special issue also includes a trip to Portland, Oregon, for a chat with builders Saul Koll and Stephen McSwain, a look at custom pedal-switching systems with Bob Bradshaw, a profile of the inimitable Leslie Feist on the cover, and the proverbial much, much more.
The keepsake, limited edition Electric Annual weighs in at a staggering 144 pages and is filled with exclusive photographs and in-depth interviews you won't find anywhere else.
Want it? Buy the print issue here or order a downloadable PDF.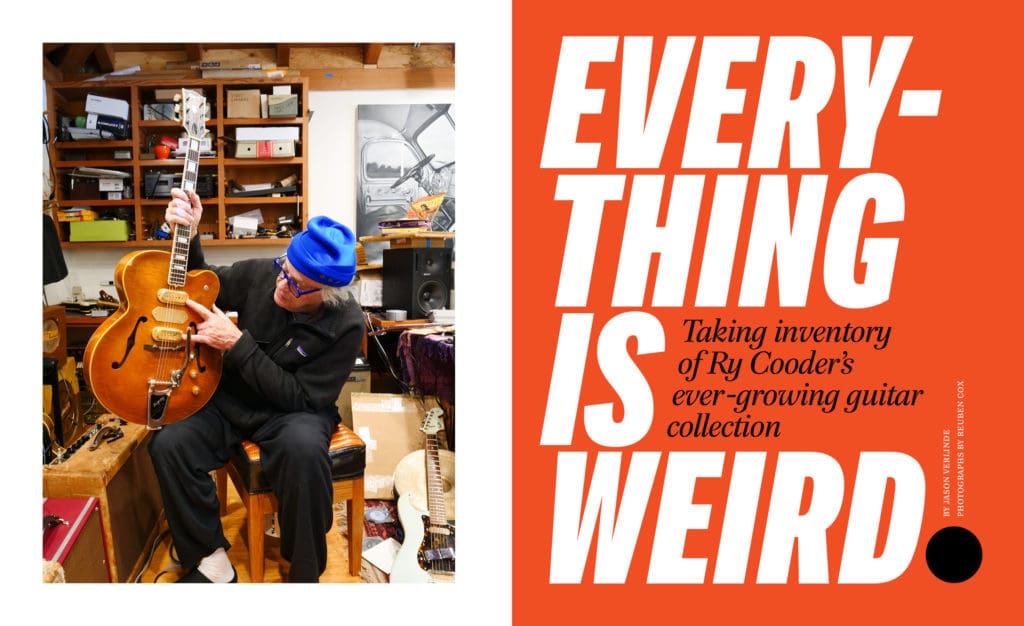 "I'm a one-man shop. I don't have little guys who come in at night like elves and take care of things for me." – Ry Cooder
Fretboard Journal publisher Jason Verlinde takes us along for another visit with the legendary Ry Cooder.
(You can see some choice photo outtakes from Jason's visit here.)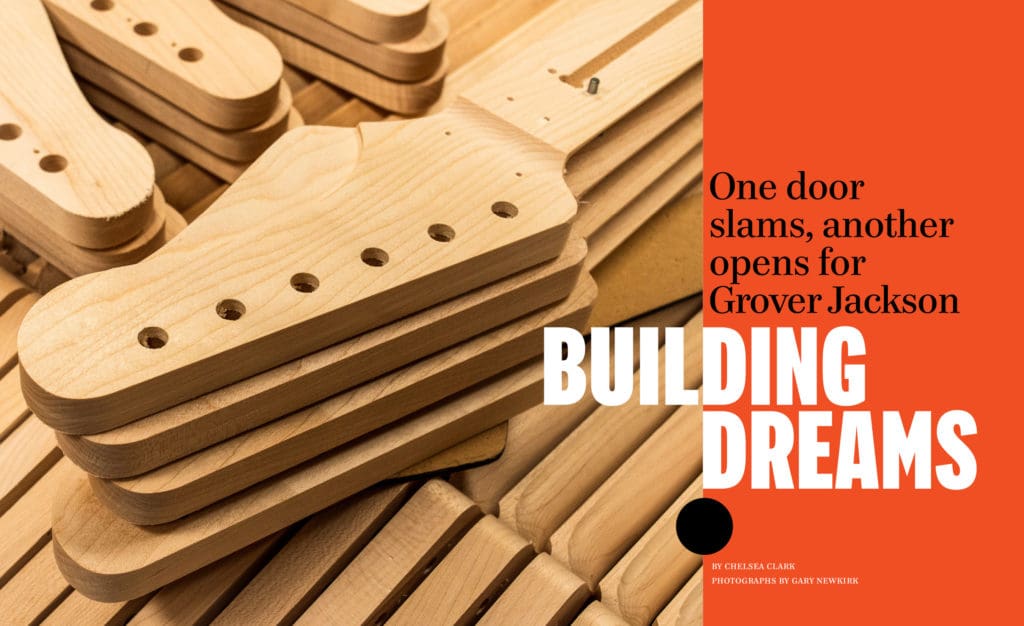 "If I hadn't done this, if I'd gotten an education instead of going on the road and playing in bands, I would have studied sculpture or architecture. I love both of those things a lot, but I've never had the time for it, not yet." – Grover Jackson
Guitars and Caffeine's Chelsea Clark takes an up-close and personal look at Grover Jackson, one of the bold-faced names behind the modern electric guitar.
"I think she's fearless. She goes for things sometimes that I don't expect and it can be risky, but far more often than not it's amazing." – Bob Kemmis, guitar tech for Feist
Mike Daley profiles indie icon-turned-hitmaker Leslie Feist.