Fretboard Journal #5 is sold out. Subscribe now and you'll never miss an issue again.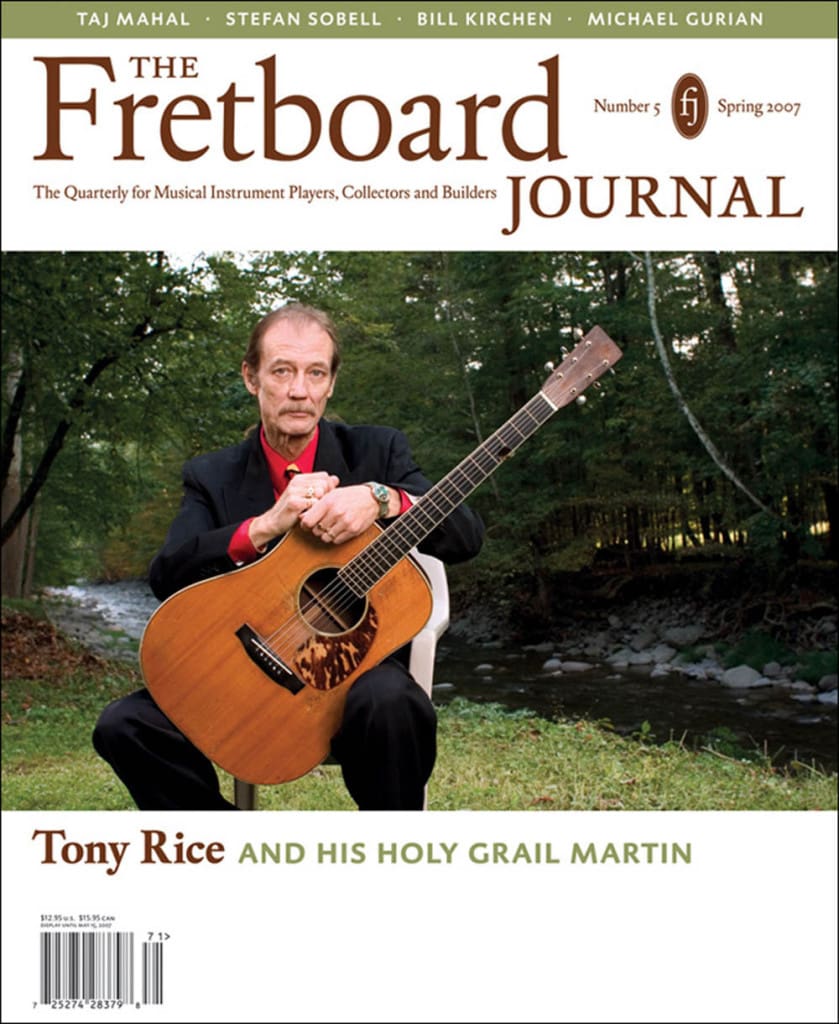 You've played his capos, now see the far out poster art that Rick Shubb created in the 1960s. Derek See interviews Shubb about the handful of posters he created for the Carousel Ballroom in San Francisco. Full page reproductions featuring each of Shubb's finished posters are shown inside the issue.
There's a lot more to Telecaster master Bill Kirchen than Commander Cody's famous "Hot Rod Lincoln." As writer Dan Forte discovers, Kirchen's biggest music influence may very well have been the Folk movement of the early 1960s. Kirchen walks us through his various recordings, the mods that have been done to his Telecaster (he's played the same guitar since 1969) and a lot more. Plus great new photographs of Kirchen from Lely Constantinople.
In his interview with Brad Warren, British mandolin and guitar luthier Stefan Sobell readily admits, "It has been suggested that just about everything I do involves the maximum amount of inconvenience and effort as compared to standard guitars." As many Sobell fanatics know, it's precisely that attitude that makes his instruments so coveted. Warren's photographs give us a behind-the-scenes peek into this building master, and show off some of his latest creations.
Art Dudley profiles Tony Rice. The complete article can be read online, here.