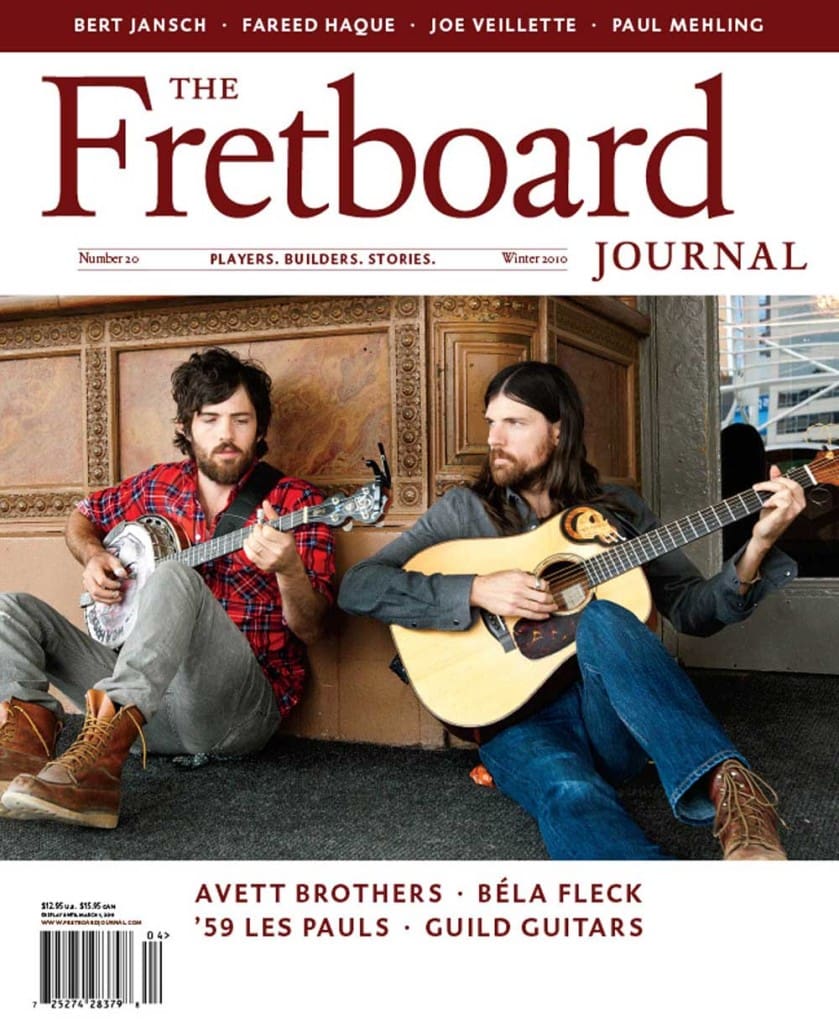 Sold Out
If you haven't subscribed yet, do so now and we'll make sure you don't miss another issue. You can subscribe here.
The 20th issue of the Fretboard Journal embodies the Yin and Yang of fretted instruments, with banjo-heavy features on Béla Fleck and Avett Brothers mixed in alongside a study of the Holy Grail of electric guitars: the '59 Gibson Les Paul Standard. Readers can also find profiles of the revived Guild Guitars, luthier Joe Veillette, legendary Scottish folk musician Bert Jansch and much more…
Shaun Hague brings us the lowdown on boutique amplifier makers 65 Amps, purveyors of tube amps inspired by the classics from the 1960s.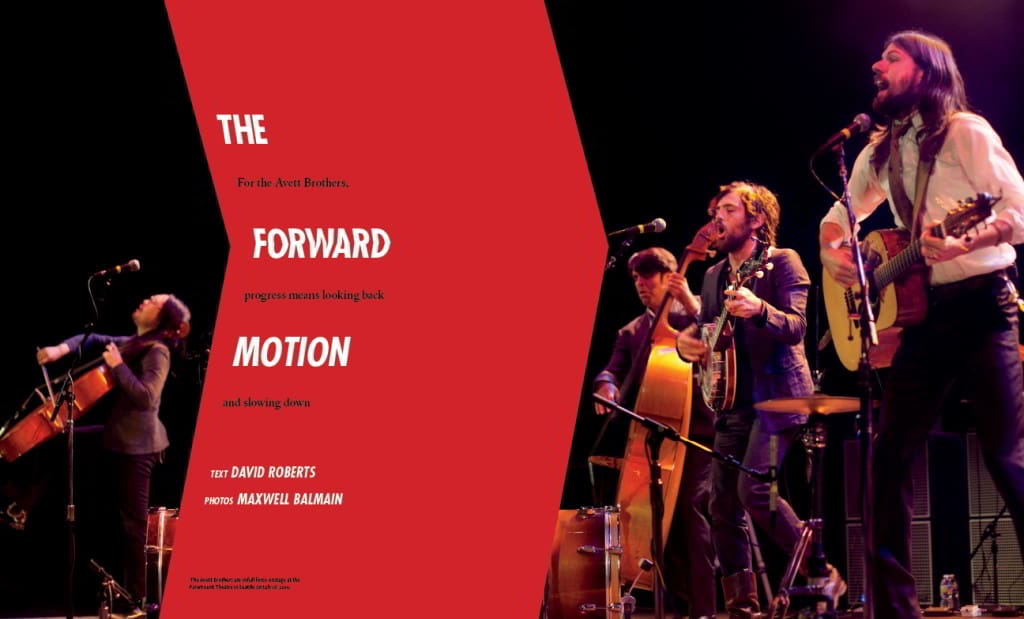 With their dulcet fraternal harmonies and an uncanny ear for singalong hooks, the Avett Brothers are part of the Americana vanguard bringing acoustic music to the masses. David Roberts tells their story in this issue.
Michael John Simmons profiles a modern master of the banjo, the genre-defying Béla Fleck.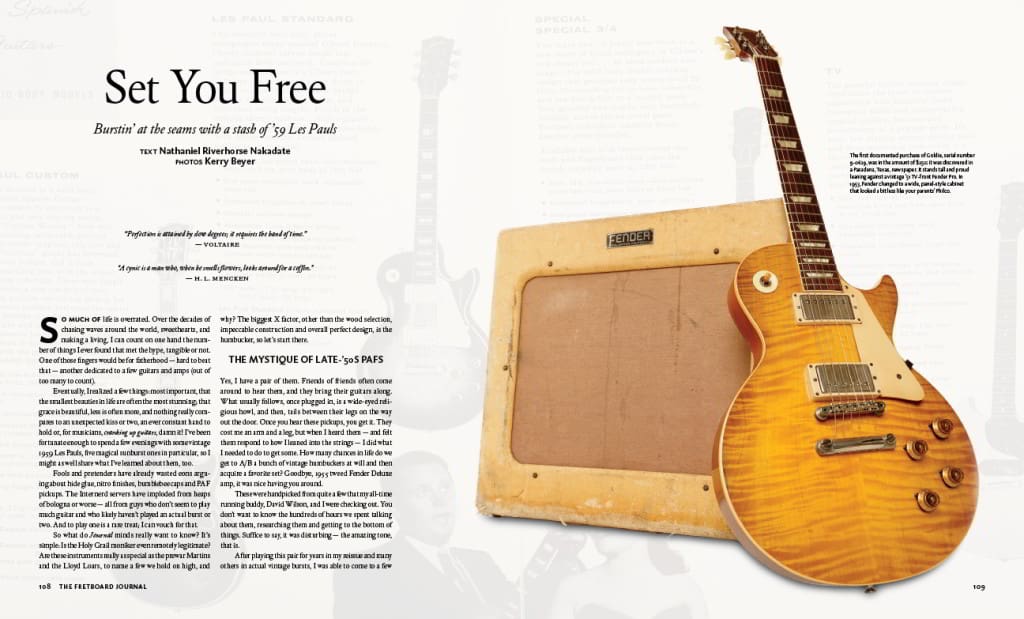 It might be the most re-issued guitar ever, a mythical beast of legendary mojo, coveted beyond any rational limits – Nathaniel Riverhorse Nakadate aims to get to the beating heart of the "Burst," the 1959 Gibson Les Paul Standard.