We are excited to announce the newest show to our growing podcast network: Steel: The Steel Guitar Podcast. This podcast is the brainchild of host Matt Perpick, a steel player and FJ reader based in Brooklyn. Earlier this year, he pitched us on the idea of a first-of-its-kind show dedicated to steel players (young and old) and their stories, gear, and inspiration. We couldn't be happier with the result.
For his first monthly installment, Perpick interviews Rich Hinman, a familiar name around these parts and a steel player who has backed the likes of k.d. lang, Sara Bareilles, and Rosanne Cash. He's also a frequent collaborator with FJ favorite Adam Levy.
You definitely don't need to be a lap or pedal steel player to enjoy this episode. Rich's journey and thoughts on collaborating and recording will appeal to any musician. If you loved this episode, leave us a review over on Apple Podcasts.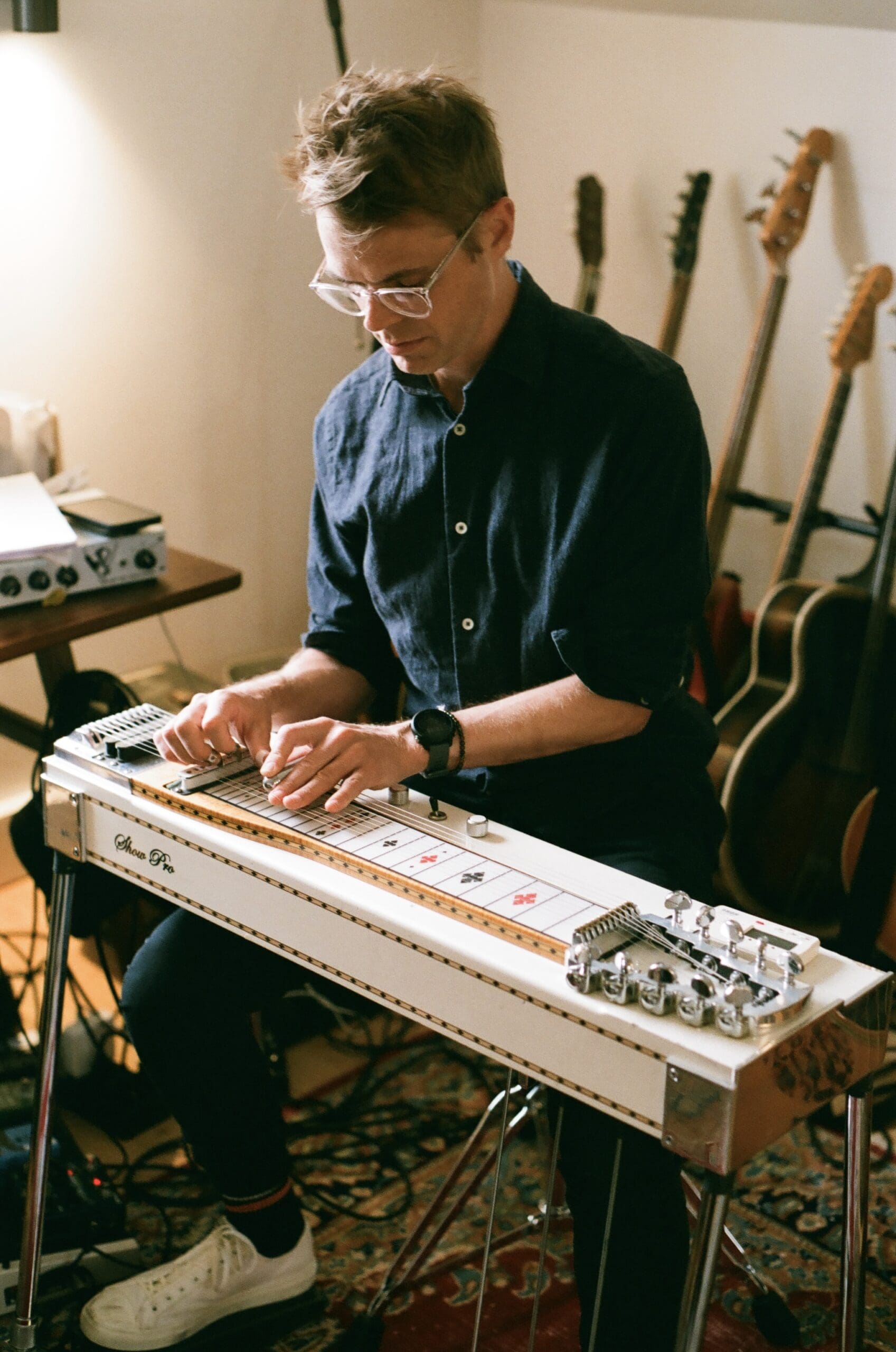 Rich Hinman photo: Jenna Moynihan