John Abercrombie was an intense guy, a renown guitarist and one of the strangest mandolin players around. Though he claimed he really doesn't play the instrument as it was intended (he tuned it to fourths like a guitar – DGBE, instead of the traditional tuning in fifths – GDAE) he still managed to make his electric mandolin sing with a unique and beautiful voice. Sometimes it shimmered like a koto, other times it bopped like a distant cousin of Tiny Moore's swinging five-string style. Abercrombie can be heard on the electric mandolin (and guitar) on records, and live with Don Cherry, John Scofield, Mike Brecker and Jack DeJohnette. His inventiveness and the tonal palate he created with his instrument is sure to inspire any string player. Although he tuned his mandolin like a guitar, the lyrical quality of the instrument cannot be mistaken.
This interview was done at his NYC apartment in 1984 on the occasion of his new ECM release Night which featured Jan Hammer on keyboards. Earmarked for the short-lived quarterly Mandolin World News, it has remained unpublished until now. With Abercrombie's passing on August 22, 2017, we decided to share it.
John Kruth: When did you begin playing the electric mandolin?
John Abercrombie: Around the time I did the first record (for ECM) with Ralph Towner in 1976.
JK: What kind of mandolin was it?
JA: That was a Fender four string that I bought at Manny's for one hundred and fifty bucks. They didn't have a case for it. So I ordered one and took it home in a brown paper bag.
JK: You paid a hundred and fifty bucks for it?
JA: Nobody wanted them then and it was the last one in the store. Jerry Goodman, who played violin in the Mahavishnu Orchestra told me about it. He had this Fender four string mandolin that was tuned in fifths, the same as a violin. When I picked it up I was really taken by the sound of it. I left it tuned in fifths for a while and started playing it and experimenting with it. I used it on a couple gigs and played it on an album by Enrico Rava, a trumpet player who recorded for ECM. I used it like a mandolin and mostly played real Italian sounding little tremelos. Shortly after that I realized if I really want to utilize this thing either I'd have to learn all new fingerings and learn another instrument or I can tune it like a guitar and see what it sounds like. I used the Fender on a lot of the ECM records. It's pretty prominent on a solo record I did called Characters. I used it on records with Jack DeJohnette and it's very prominent in a quartet I had with piano, bass and drums. That band was basically an acoustic trio with electric guitar up front. I found what gave the band a more distinctive sound was this electric mandolin. Sometimes when I used it with a little chorus effect, it really didn't sound like anything else I've ever heard. The mandolin gave the quartet a real special sound. I also used it a lot with Ralph (Towner).
JK: On a duet album you did with John Scofield you cover Wes Montgomery's "Four on Six." It sounds great on that.
JA: That particular tune came out very well and there's one of Scofield's called "Small Wonder" that I used a chorus effect on.
JK: Did you ever listen to Tiny Moore when he played in Bob Wills' band?
JA: Actually the first mandolin player I ever heard was Jethro Burns of Homer and Jethro and I heard a bit of Tiny Moore but I really had no exposure to the mandolin or bluegrass. I'd heard Homer & Jethro [Burns] and that stuck with me. Later I heard David Grisman and liked him a lot but that's quite different. Mostly my inspiration came from seeing Jerry Goodman's Fender.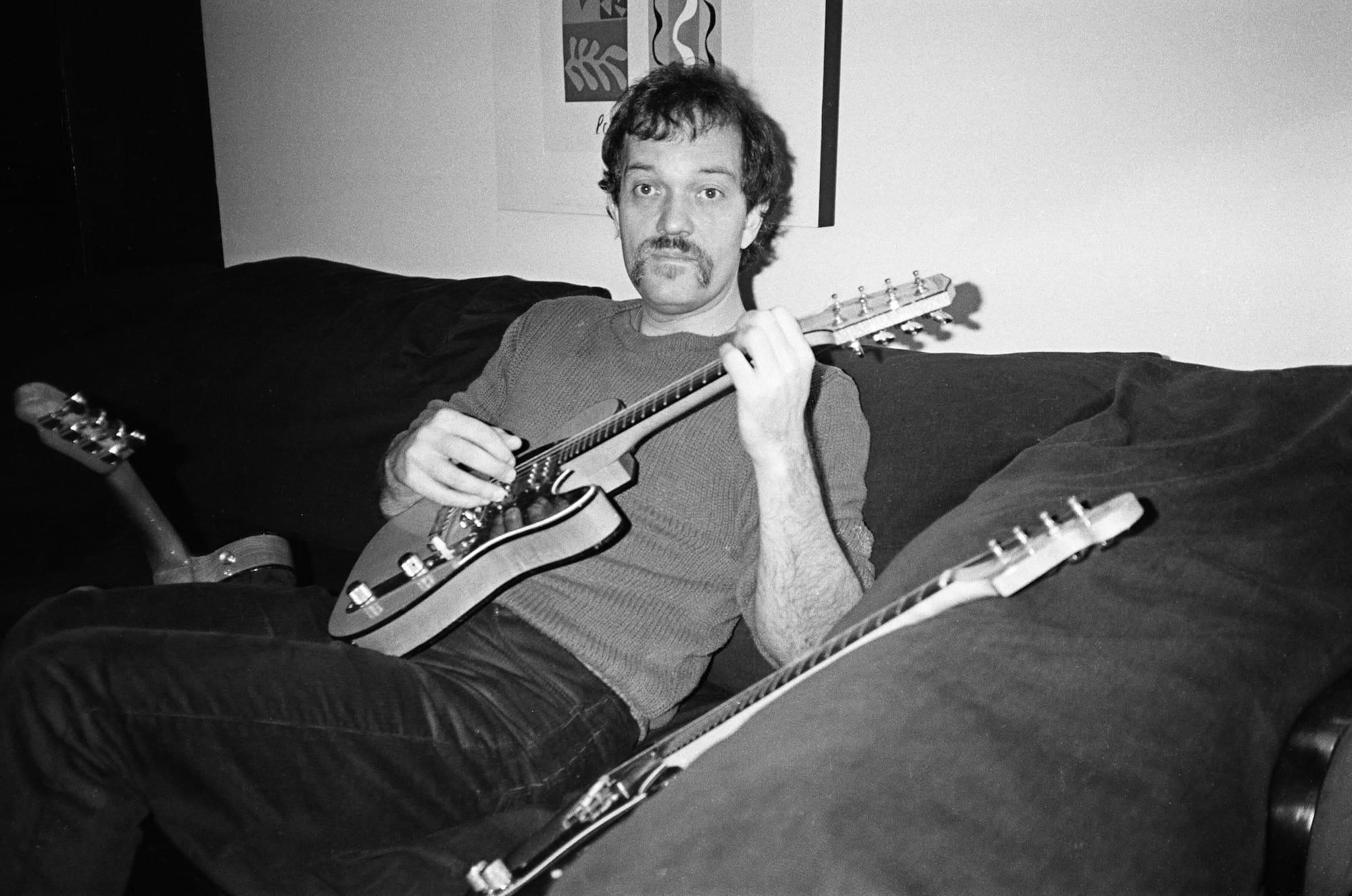 JK: Has the instrument inspired you to take any unexpected or new directions?
JA: At first I thought I'd play my regular bebop style of guitar on it but the sound drew me into different areas. Sometimes it can sound like a little flute or a koto or some other Eastern instrument. I used it on some albums with Colin Walcott. There were a couple tracks where it blends nicely with Don Cherry's wooden flute and Colin is playing tabla [Grazing Dreams]. I also played it way out of tune on Jack DeJonette's Untitled album (ECM). The strings were real loose and he played hand drums on a track called "Panzori Visions." We'd been listening Korean music which used these weird loosely strung instruments and drums. So, we just did our impression of it. So, I've used it in a lot of different ways as opposed to just playing single eighth note lines. The reason the name "electric mandolin" stuck was that's what Fender called it! People are always coming up to me and asking, "What is that little four stringed instrument you're playing called?" I'd like to have a big plaque around my neck saying, "This instrument is called an electric mandolin but I don't tune it in fifths. I tune it in fourths, therefor maybe it's a soprano or piccolo guitar."
JK: I know what you mean. Whenever I pick up my electric mandolin the first thing I hear is, "Look at that little baby guitar. It's so cute!" Then I microwave their eardrums.
JA: [Laughs] Yeah, I've run it through fuzztones, delay and chorus effects and it sounds great! Sometimes I use it with a volume pedal, hitting the note and then bringing in the volume pedal so you won't hear the attack of the note, just the swell. It takes on an eerie quality. The other inspiration for my playing was John Coltrane's soprano saxophone. I've always considered this instrument to be my soprano sax.