The Fretboard Journal #2 is sold out. Subscribe now to make sure you won't miss an issue.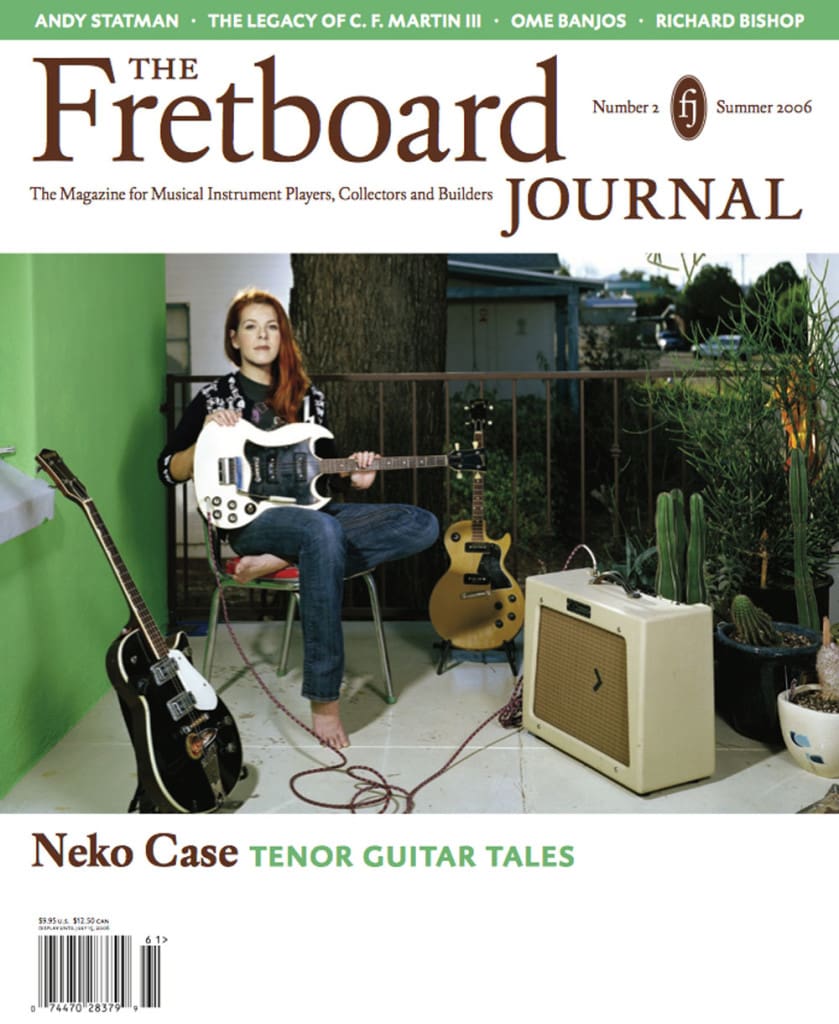 Illustrator and Cheap Suit Serenader Robert Armstrong introduces us to the beautiful, artistic world of string packet designs from the early 20th Century. Photographs by Patrick Ford.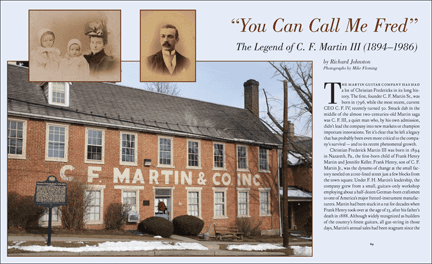 Martin Guitars' historian Richard Johnston chronicles the life and vision of C. F. Martin III (1894-1986) and the vast impact he had on the company's guitar output. Included in this exhaustive article are rare photos, a never-before-seen Martin family tree and remembrances from Martin associates. Writer Harold Fethe checks in with Chris Martin IV on where the company is today.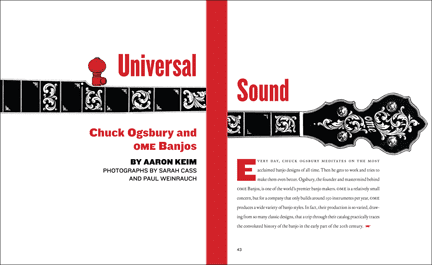 An interview with Chuck Ogsbury, the founder and visionary behind Colorado's OME Banjo company.