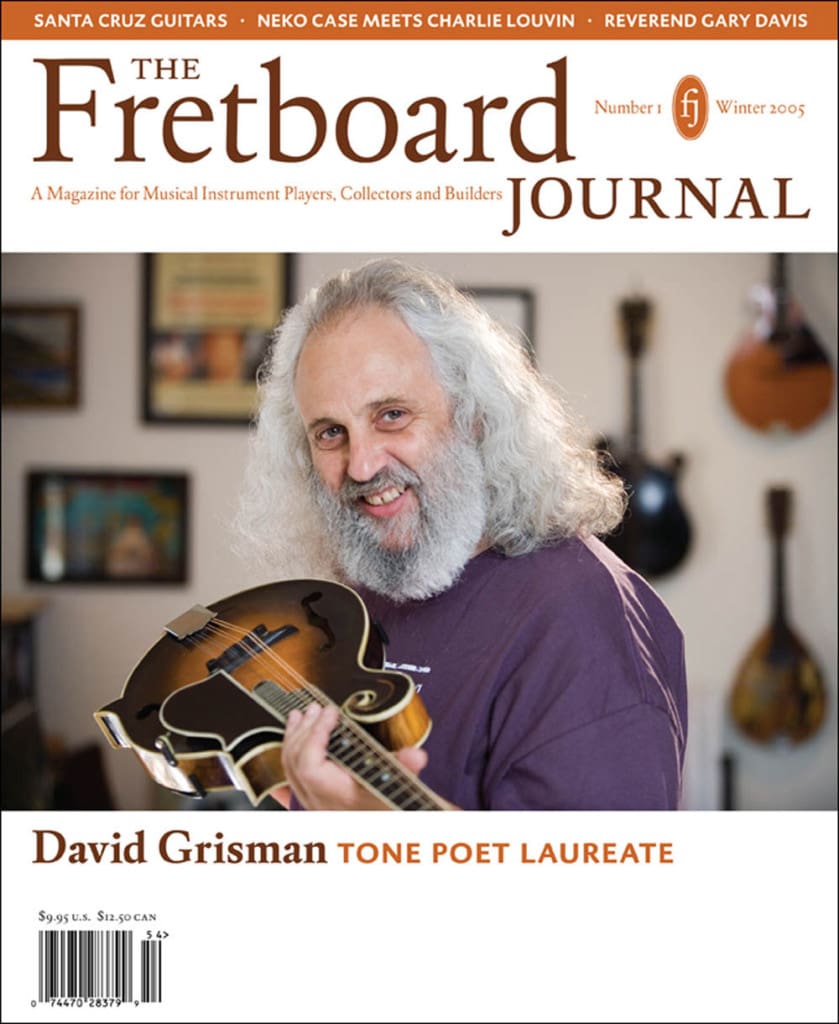 The inaugural issue of the Fretboard Journal is sold out. Subscribe now to ensure you never miss an issue.
In the early 1970s, Allan Evans was lucky enough to take guitar lessons from blues legend Reverend Gary Davis. In this memoir piece, he reflects upon the six dollar lessons he got from Davis' home and the friendship that ensued between him, the guitar great and Davis' wife Annie.
Today, he's one of the preeminent pickup winders around and his work can be found on electric guitars from Nash, Collings, Larrivee, Breedlove and others. But Jason Lollar's first foray into pickups came via a hazy night when he decided to build a winder out of Legos. Lollar talks about his early experiences winding pickups, the wide selection he offers today and his guitar designs.