Trying to describe my 2023 NAMM Show experience is almost akin to describing the series finale of Star Trek: Picard: Bombastic, full of awe and wonder, coupled with a sense of coming home. And, just like the third season of Picard, this year's NAMM was filled with enough eye candy and old friends to make me wish that it was a bit longer.
But, let's talk about some of that eye candy and a few of my favorite new pieces of gear for 2023.
Guitars
Martin D-28 Klaus Voormann
For Beatles fans, this was probably one of the highlights of the entire show. Considering the history of Klaus Voormann and his work on the legendary album, it should come as no surprise that this D-28 is evocative of Revolver-era Beatles. For me, this guitar is one of the coolest collaborations between an artist and manufacturer…and it comes in at a price that is definitely reflective of that.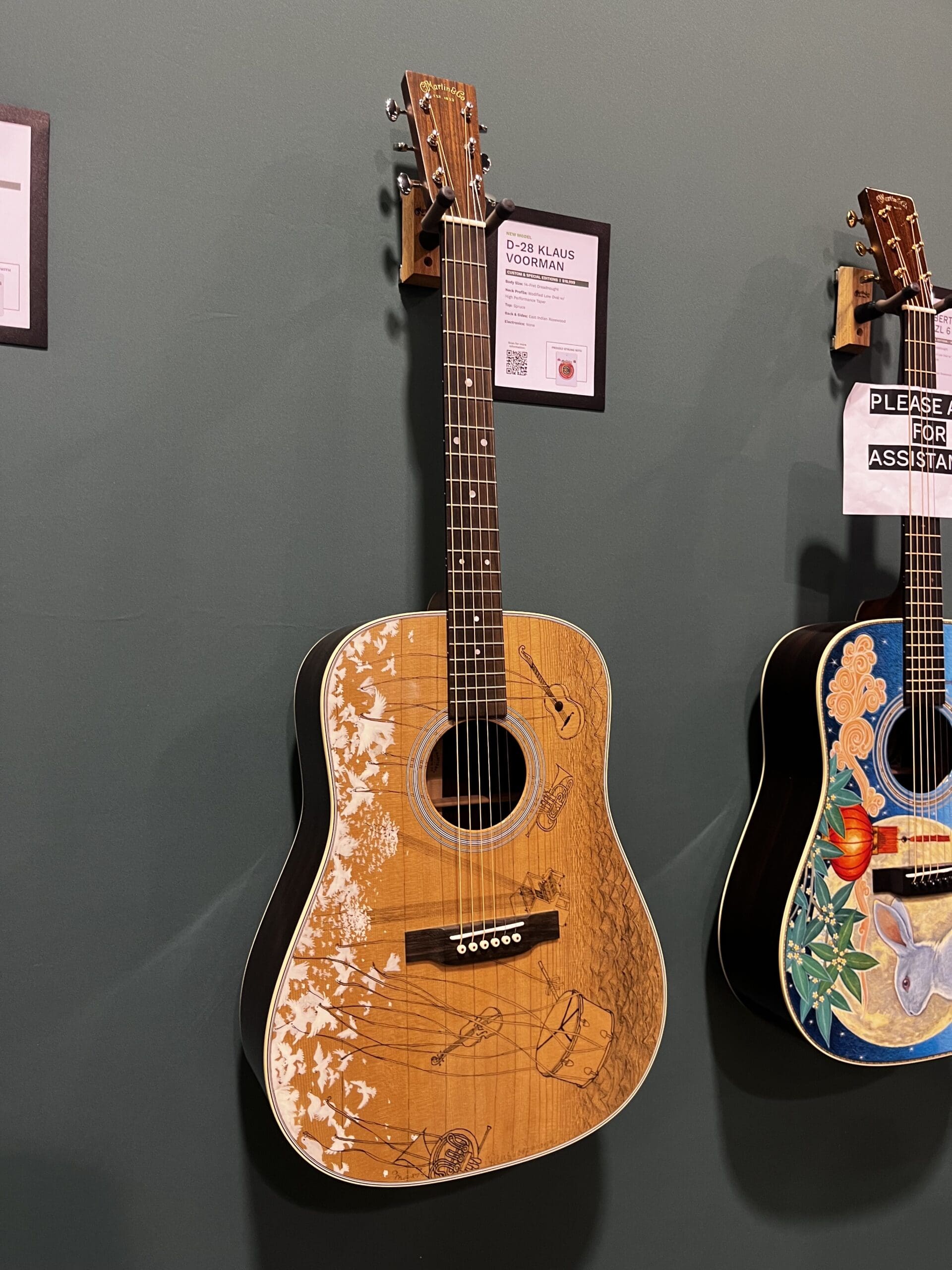 Cream Guitars' Voltage
Arguably one of the most innovative guitars at this year's NAMM was by the relative newcomers at Cream guitars…the Cream Voltage. The Voltage more than lived up to its namesake! In short, the roasted maple neck with its rosewood fretboard felt electrifying in the hand. This is one of the few guitars that I've played that can easily go from cowboy chords to full-on Polyphia-type shred in the blink of an eye. Also, being a fan of jumbo frets definitely helped me feel a sense of ease when going up and down the fretboard. The coolest aspect about this guitar is its forward-thinking design…this guitar is a lot thinner than it looks! With its combination of modern and vintage sounds thanks to a pair of Seymour Duncan pickups, the guitar proved to be one of my favorite surprises this year.
Bass
Ibanez TCB1006 Bass
Being a huge fan of Thundercat, (if you haven't, check out his song "Dragonball Durag!"), I was more than ecstatic to get my hands on his signature bass. With its archtop-like design and 34-inch scale length, it's definitely a chunky boy and definitely not your typical bass. This is probably the most forward-thinking bass that I've gotten to play to date. At its price point, it's not something that I would be taking home, but, being a huge fan of Thundercat, this was one of the basses I was the most excited about playing.
Pedals
The Walrus Audio Fundamental Series
With more and more pedal companies releasing budget-friendly options, it was no surprise that Walrus Audio would up the ante with their newly released Fundamental series. As I stood at the Walrus booth noodling away, I was all smiles. Everything from the Drive, to the Delay, and Reverb offered a huge sound that could compete against pedals two or three times their price. Messing around with the sliders proved to be a unique implementation and one that makes dialing in your tone a bit more intuitive. For me, this whole series was a win, especially for your wallet.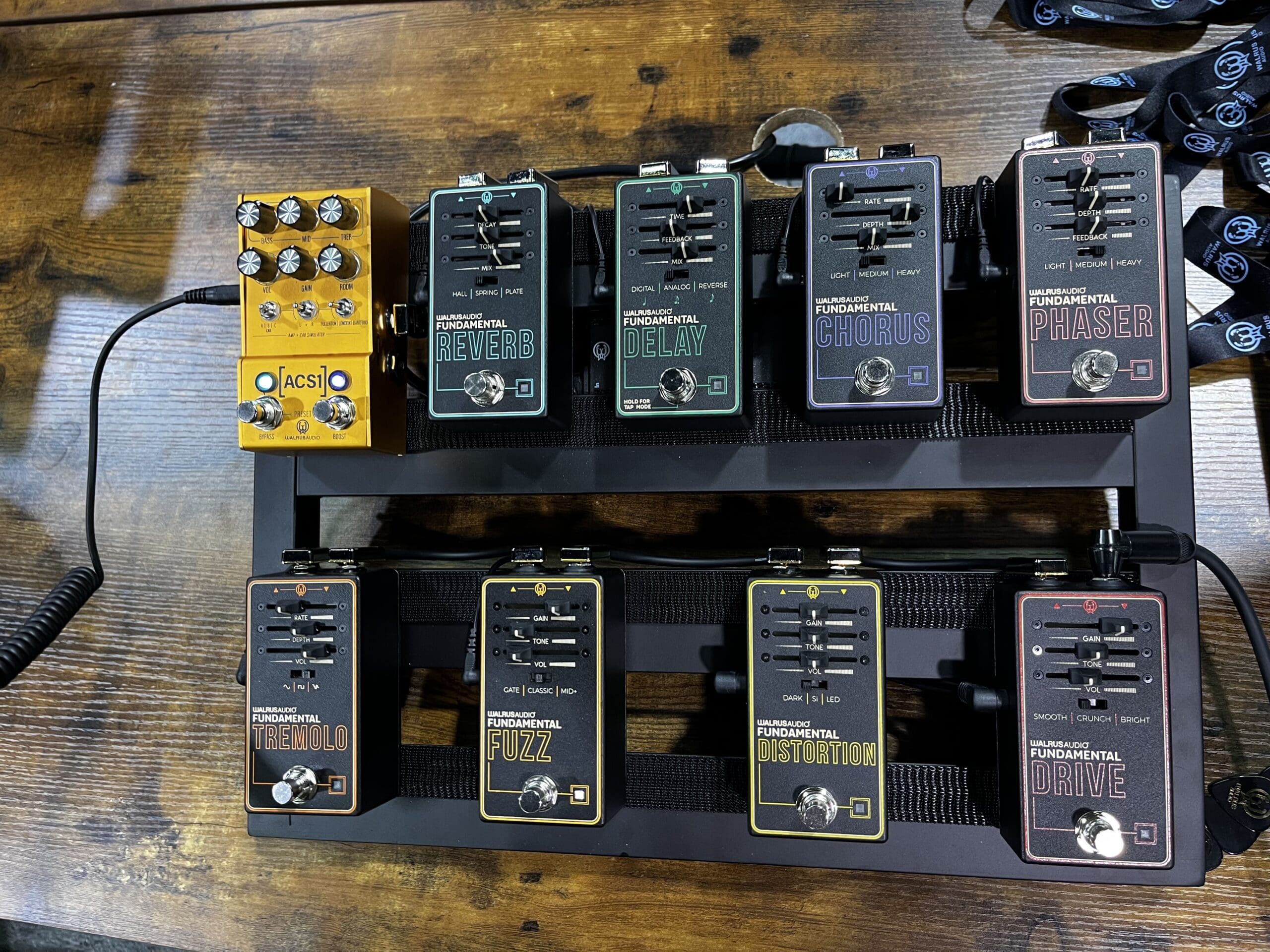 Amps
Hiwatt Custom 20 combo
With an artist roster ranging from Led Zeppelin, Pink Floyd, Oasis, The Who, IDLES, and others, Hiwatt is a company that is as innovative today as it was in the 1970s. Stopping by the Hiwatt booth and trying out some of their historic hardwired amps – in particular, the Custom 20 combo (one of the loudest clean amps at NAMM) – was a highlight for me. From angelic cleans to devilish dirt, the Custom 20 is the amp that almost made me miss my flight back home because of how long I kept playing.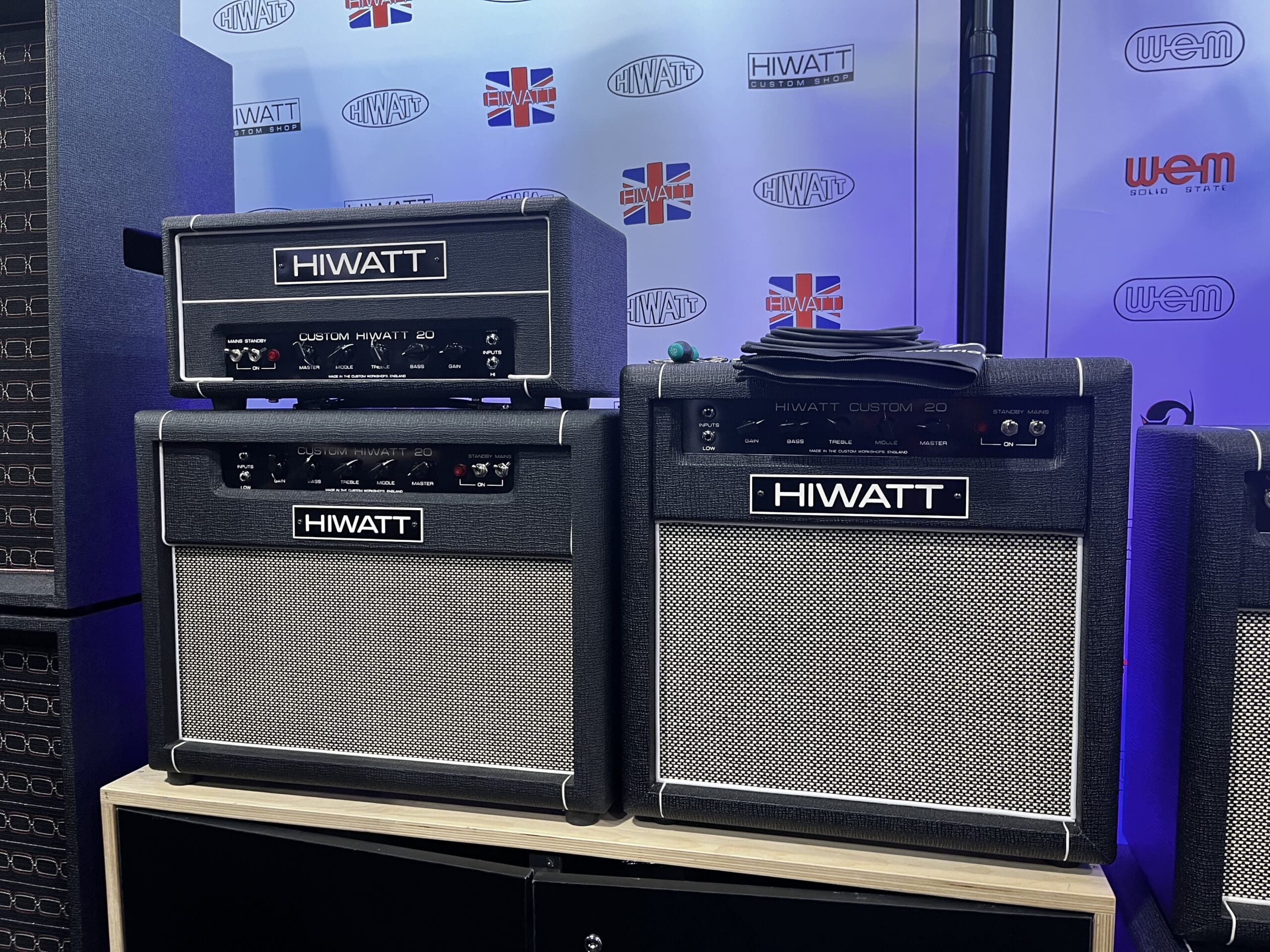 Conclusion
With next year shaping up to be the return of a more traditional Winter and Summer NAMM scheduling, this year's NAMM was a much-needed event for our gear community. Seeing so many friends, vendors and gear in one area proved to me that the "NAMM is dying" chorus is very wrong with their assertions. NAMM is back and will continue to be the yearly getaway showcasing the newest gear in the industry.
Follow Jason Mays' Working Class Music YouTube channel here.