1941 Martin D-45
When I was working in a guitar store years ago an older gentleman walked in the door with a 1941 Martin D-45 that he purchased brand new. He just wanted it checked out and while I was looking it over he told me that when he got it he was about to ship out with the merchant marine and he wanted to learn to play guitar. His idea was that if he got the best guitar he could find, it would attract all the best players and he could learn from them. He said it worked like a charm. Everywhere he went, players would seek him out to get a chance to play his D-45 and in a very short time he learned how to play. That D-45 is not the one pictured here, but it does show a little bit of the magic these guitars have. Even when they were new, people sought them out to get a chance to play them.
As most guitar geeks know, Martin only made 91 prewar D-45s, which makes this instrument a very rare bird, indeed. It looks to be in very good condition, with a few of the nicks, dings and scuff marks that show years of use and not abuse. I've only played 4 original D-45s over the years, but I remember every one. Like all guitar builders, Martin always tried to build best guitars they could, but they really pulled out all the stops on these. Every one I've played just sounded magnificent. Even if D-45s weren't rare, they would still be sought out for their tone. Sadly, when they turn up, which is almost never, they cost a fortune. This example, weighs in at the hefty price of $350,000. If you'd like to make my new year bright, just send the clams to the fine folks at Carter Vintage and tell them to call me for my shipping address.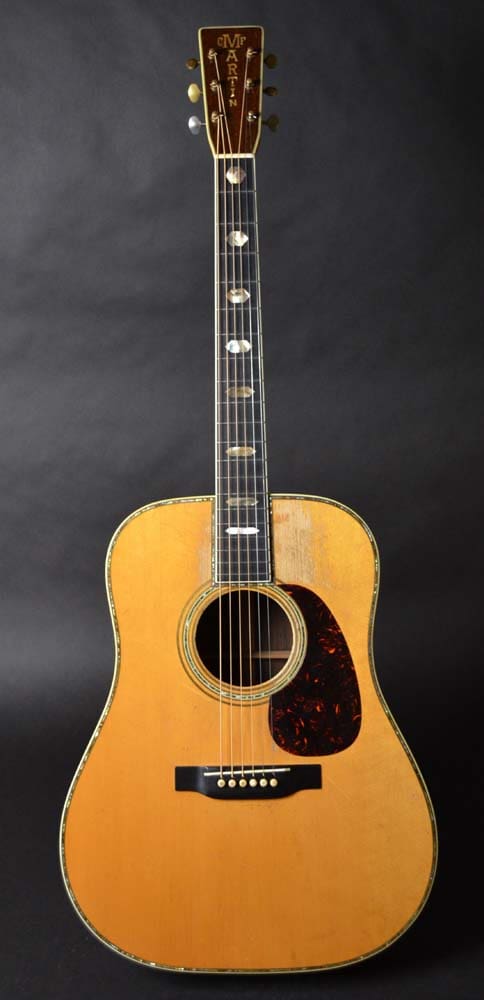 Martin saved the straightest grained Brazilian rosewood for their D-45s. It looks sort of boring but luthiers today would kill to get wood like this.
Pearl trim everywhere you look.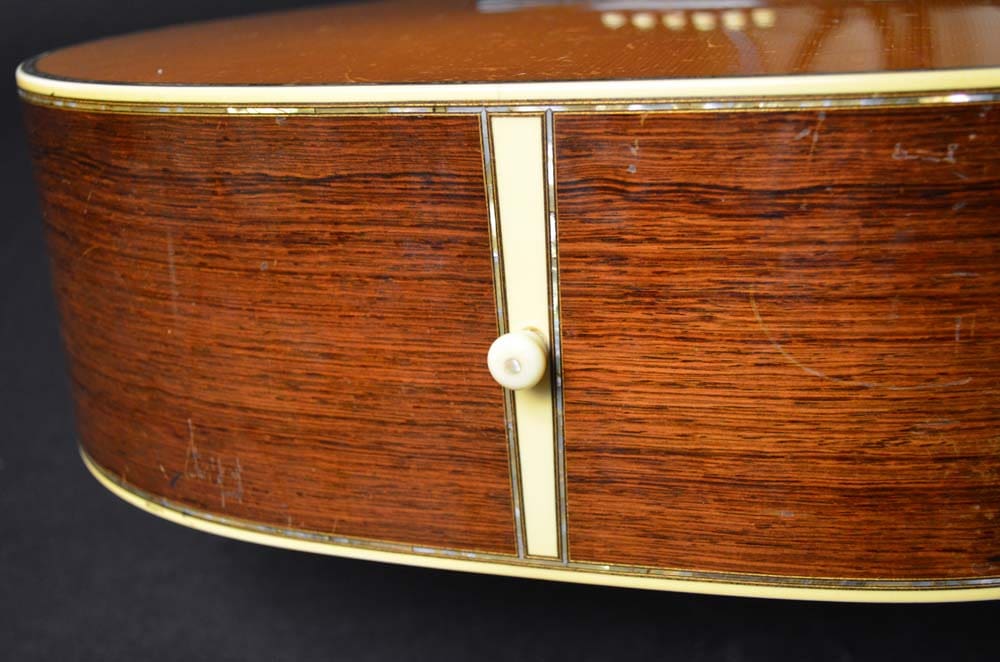 Here's Joey McKenzie taking the 1941 D-45 out for a spin.