1975 Martin D-35
This Martin D-35 just sold on eBay for $375, which seems like a pretty good price for a guitar from this era. I thought it might be fun to look more closely at this guitar to see if we can figure out if the buyer got a good deal or not. A clean D-35 from the mid-1970s usually sells for between $1500 to $2300 or so, so unless something is really wrong with the guitar, if you can get it for $375 you can pay to have a lot of work done and still come out on top.
Click here for the original listing.
At first glance, everything looks pretty good. For some reason the seller has removed the gears, but those are easy to replace.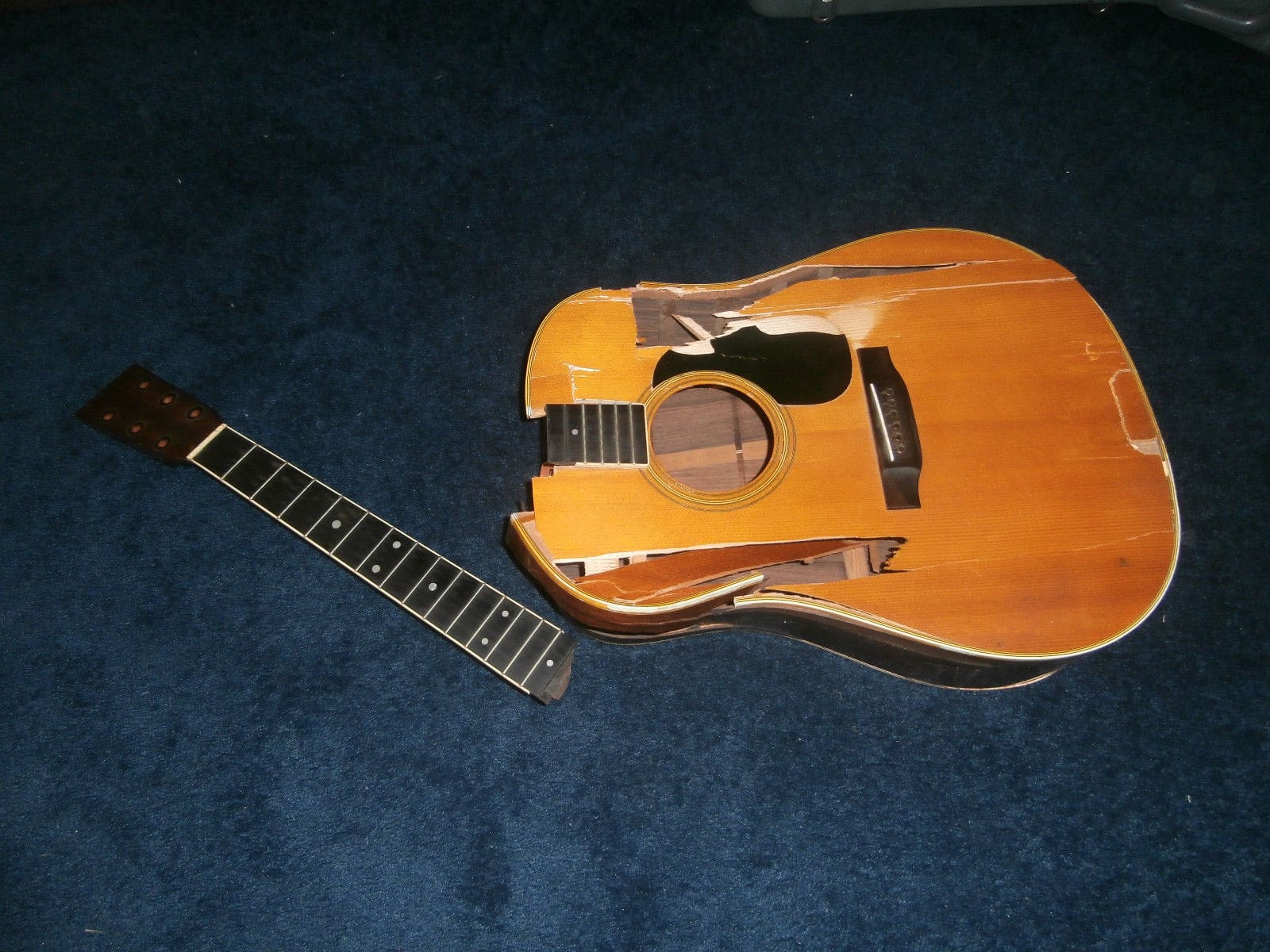 The seller was able to get a shot of the serial number on the neck block. That's a hard shot to make and it's nice to see he put in the effort to properly light it. That inspires confidence.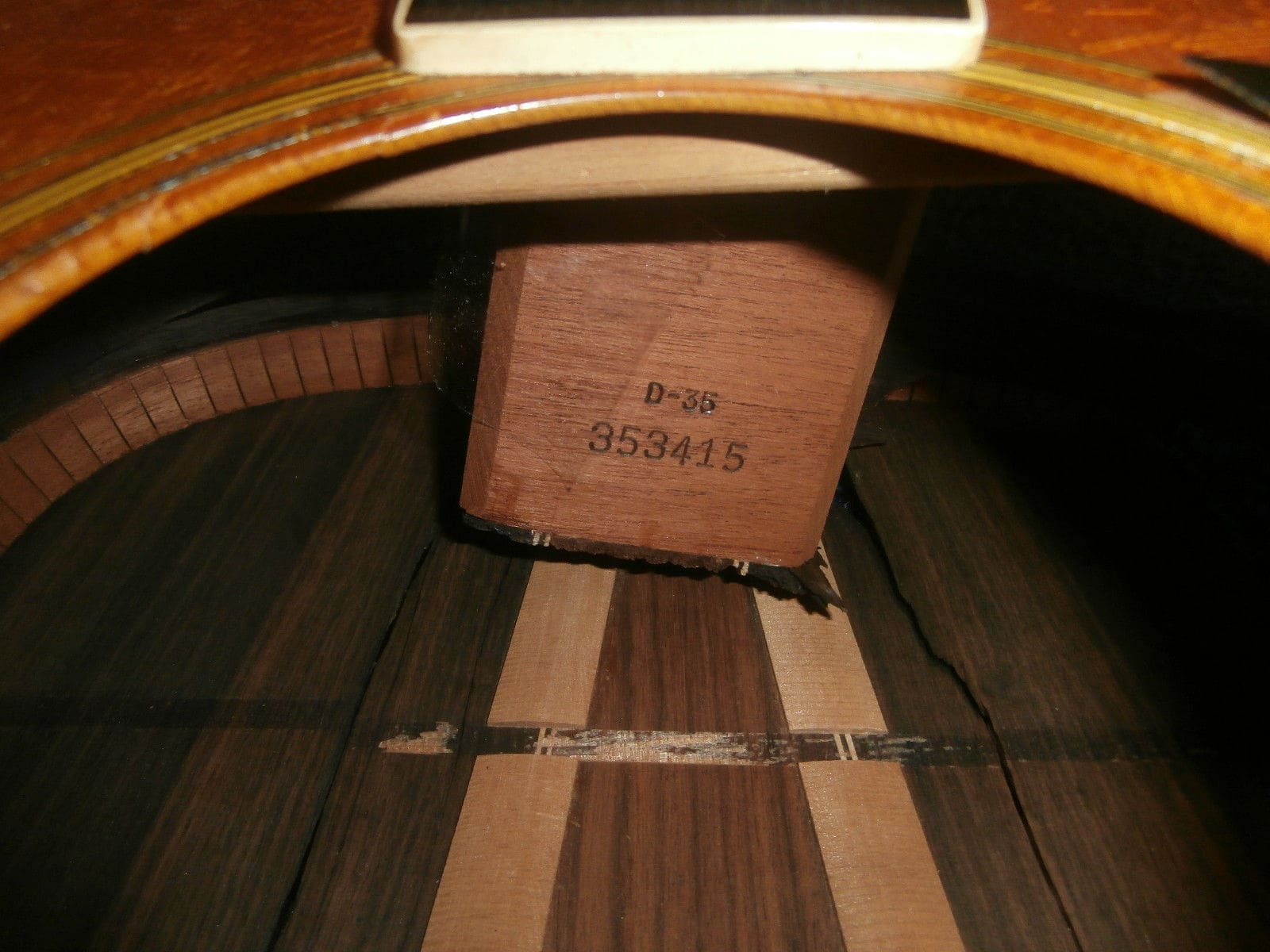 It looks like the neck might be a bit loose. A guitar from this era would most likely need a neck reset anyway so that's not really a deal-breaker.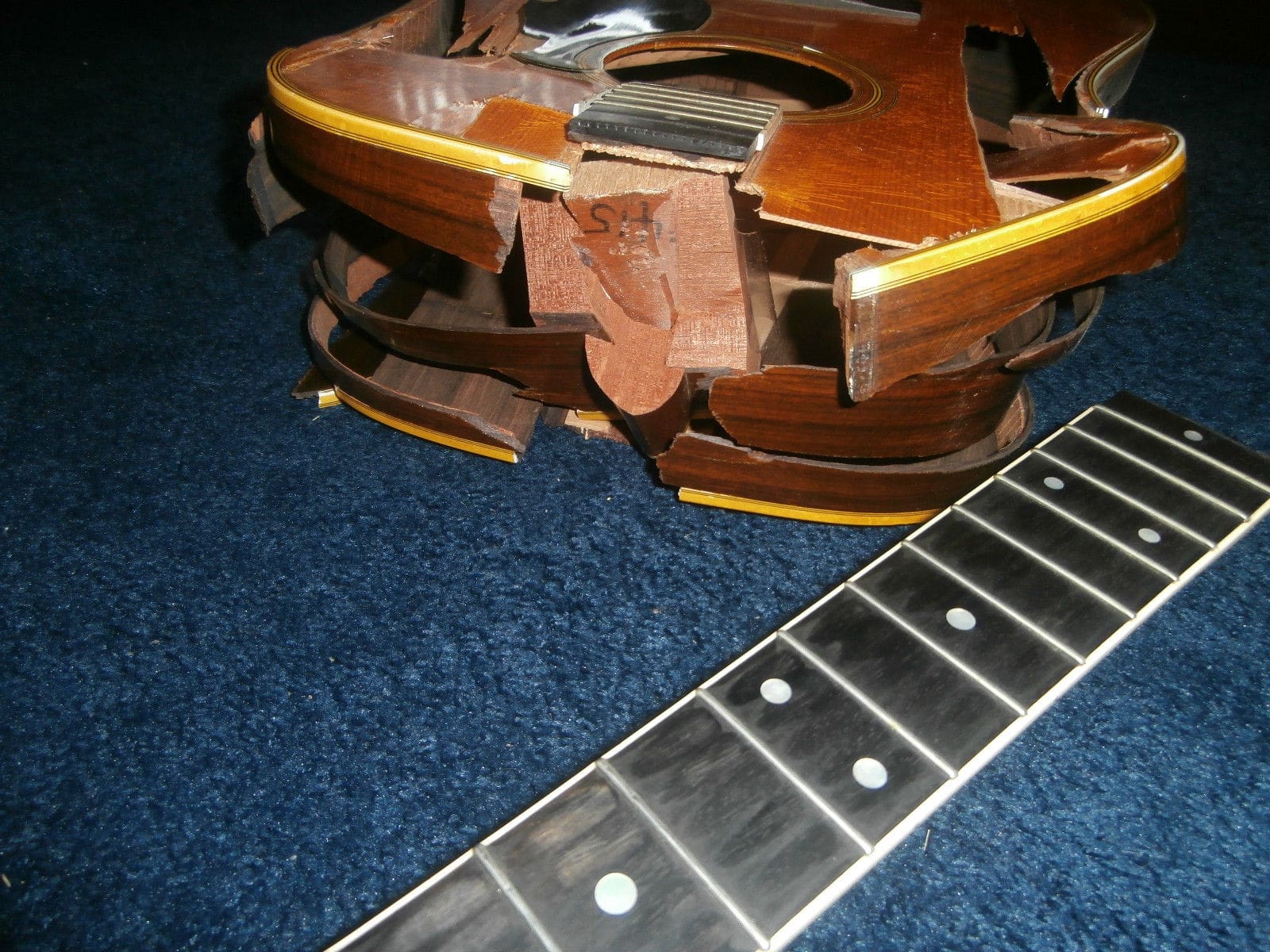 The pickguard is also a little loose. That's common for old Martins. Back then Martin glued the pickguards directly to the top, under the finish, and as the wood and plastic aged, they would sometimes separate.  It's an easy thing to fix, so again. not a deal-breaker.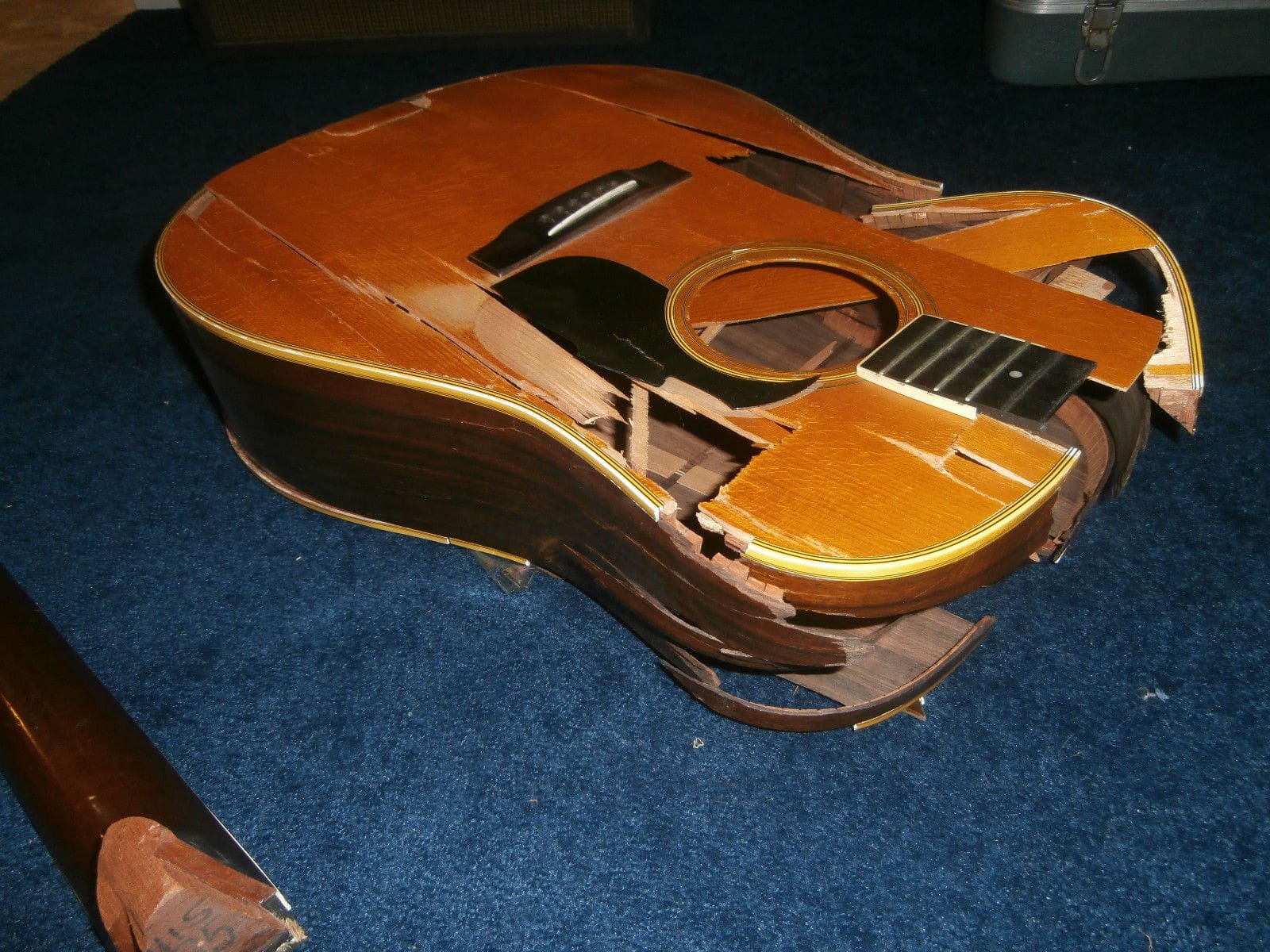 There appears to be some tape on the back. That makes me a bit nervous and I hope the buyer checked to see if there were any cracks. Martin introduced the D-35 in 1965. Back then, Martin used Brazilian rosewood on many models, and it was starting to get scarce. Someone at the factory had the idea of making a guitar with a three piece back that allowed them to use smaller pieces of wood. Martin built D-35s with slightly lighter braces than the D-28s of the time, which gave the new model a slightly bassier, more resonant sound. This made the D-35 a very popular guitar and in 1975, the year this guitar was made, the made 6260 of them versus 4996 D-28s.
This D-35 has its original blue case. Those are getting harder to come by in good shape so that's a bonus. So, is $375 a good price for this D-35? If the buyer is happy with it, I guess it is. But I wouldn't have paid that.