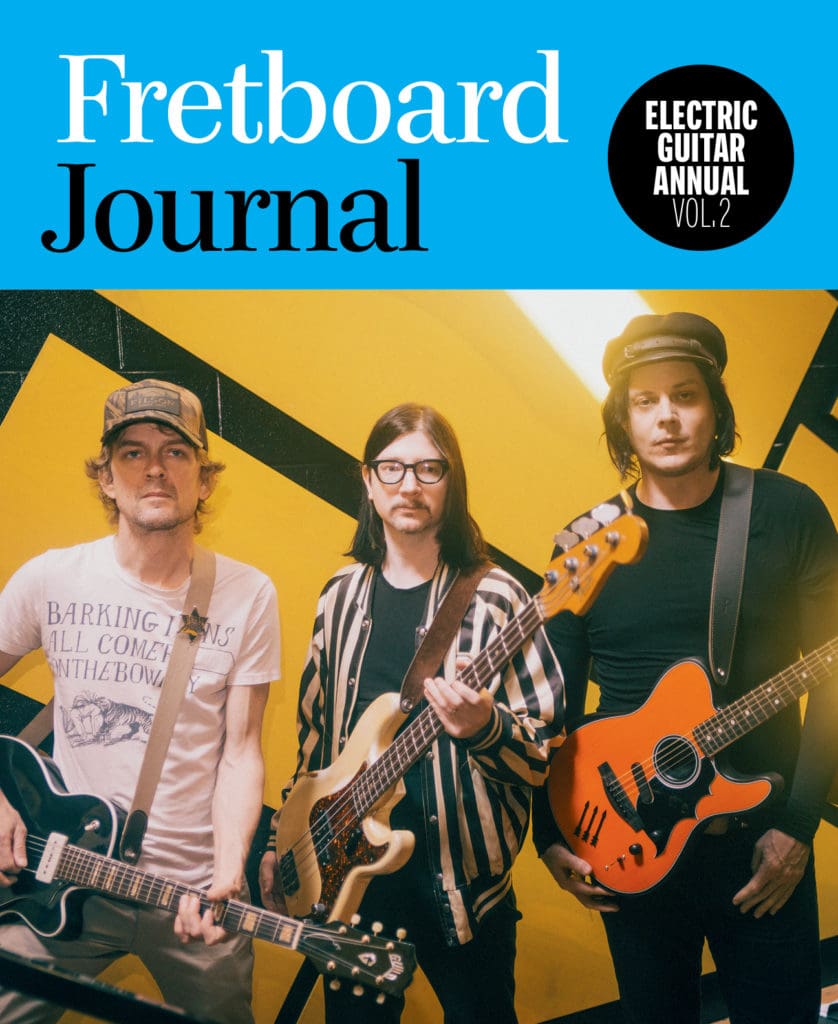 It's here! Volume 2 of the Fretboard Journal's Electric Guitar Annual once again brings our tried-and-true coverage in full-on electric mode, featuring a slew of stories from across the guitar's eclectic electric history, stretching from the unexpected discovery of Paul Bigsby's first electric instrument to the the decidedly forward-looking amps built by the ZT Custom Shop, from the painstaking restoration of a "barn find" 1950 Fender Esquire to Michael Baranik's Jetson-esque custom build for "one of YouTube's most mysterious players." We've got features that dig into the wealth of wisdom you can find in The Truth About Vintage Amps podcast with Skip Simmons, the boutique leanings of the late Walter Becker, the, well…blunt instruments of Ian MacKaye and, as always, much, much more.
The keepsake, limited edition Electric Annual is filled with exclusive photographs and in-depth interviews you won't find anywhere else.
Want it? Volume 1 sold out quick, so buy the print issue here or order a downloadable PDF.
It was a small, crude looking amp. He even made the cabinetry himself, using solid pine, and covered it with a paint brush varnished sail canvas, purchased at an artist's supply store. The amplifier itself (a veritable rats nest internally) was a rewired Bell & Howell Filmosound Model 385… 
Colin Cripps on the converted Filmosound amplifier built for him by Bernie Raunig.
"We were both a little more nervous than we realized when Mike it brought it over to me. It was an interesting moment where he brought it out, I was worried that I wasn't going to have been worth his effort." — Knobs
Jason Verlinde gets the story of a unique build born of a shared affection for an odd duck.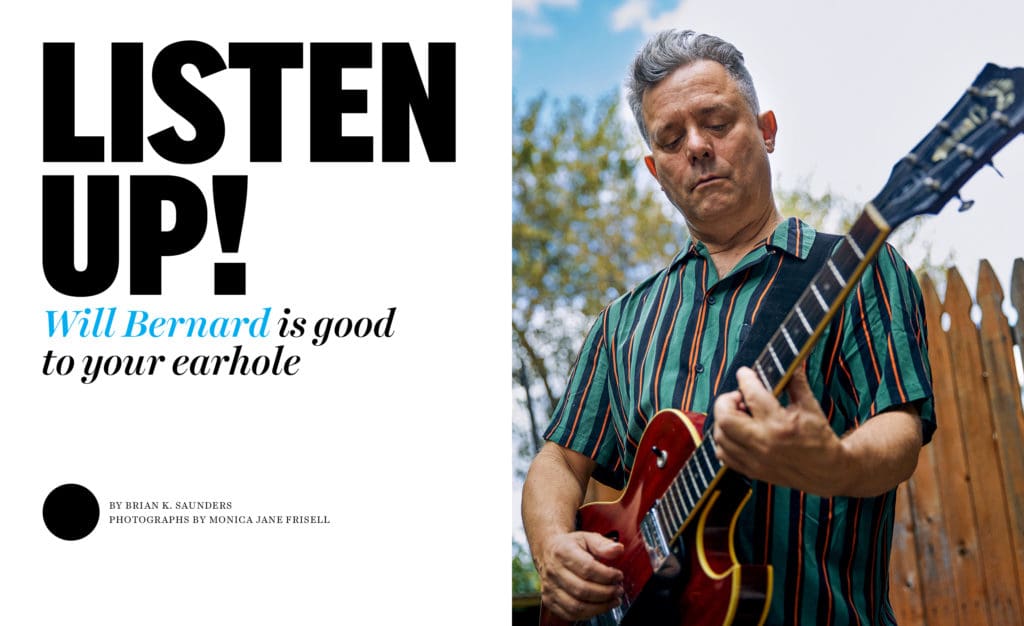 "I really appreciated that New York sensibility: punk, going against the grain in terms of what was popular in jazz." — Will Bernard
Brian K. Saunders profiles the ecumenical guitarist Will Bernard.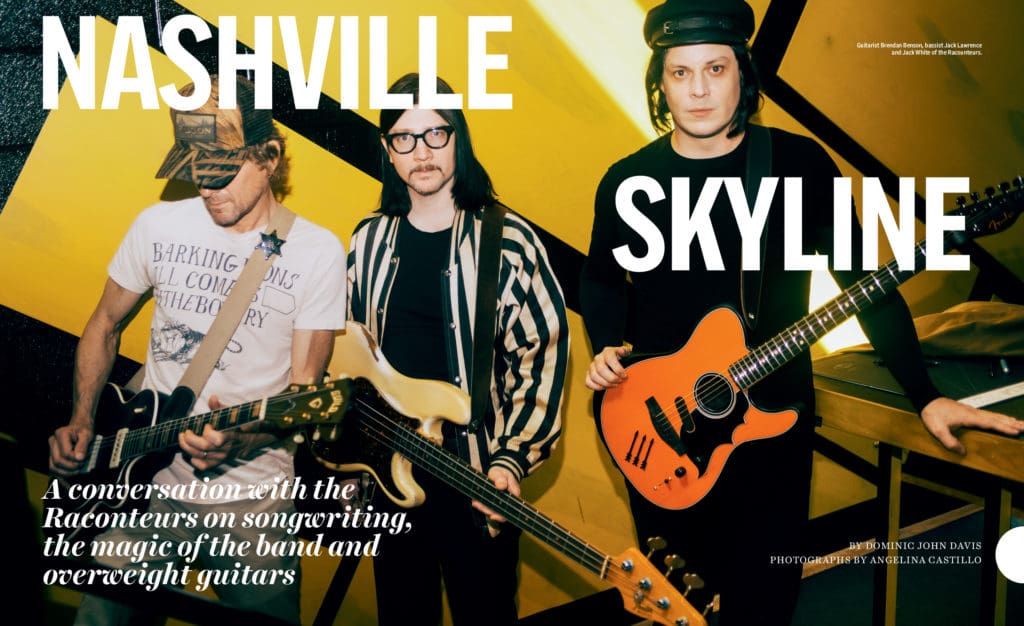 "I love contraptions and I'd love to see more people adapt their guitars with Benders, Hipshots, theremins, et cetera. I went overboard on the last Raconteurs tour with the 'Triple Green Machine,' with the Green Bullet harmonic mic inside, connected to a vacuum cleaner retractor!" — Jack White
Dominic John Davis interviews Brendan Benson and Jack White of The Raconteurs for our cover story.
"He loved to shop, man. He was every guitar shop owners dream. Unlimited budget, you know. If he came to your store, usually it was 15 minutes before closing. Because he didn't like people to bug him when he was trying to do things. And you would stay two or three hours after closing." — Nite Bob
Jason Verlinde chats with the late Walter Becker's boutique codependents.