1921 Gibson Style U Harp Guitar
I wrote about a black 1909 Gibson Style U Harp Guitar a while ago, but when I saw this lovely example from 1921, I couldn't resist posting it. (Click here to read about Gibson's harp guitar history.) I've always liked the red sunburst Gibson used in the late teens/early 1920s, and this instrument has a particularly nice color on the top. (This 1922 Gibson F-4 mandolin I wrote about a while ago would make a nice companion to this harp guitar.) Quite a few of Gibson's instruments from this period, and earlier, as well, had plain birch backs rather than fancy maple, so they tended to not get the sunburst treatment. In this this case that is too bad because it looks like this birch back has a bit of figure that would have been enhanced by a nice sunburst. Although Gibson actively promoted their harp guitars from 1903 to the late 1930s, they never really caught on in a big way. These days, harp guitarists prefer instruments made in the Dyer style, which, I have to say, sound much better. Still, the Style U is one of the most spectacular looking guitars ever made and I would dearly love to have one, if only to hang on the wall as a work of art. If you'd like to add this beauty to your collection, just send $7500 to the good people at Gryphon Stringed Instruments.
Click here to go to the original listing, which includes lots more photos.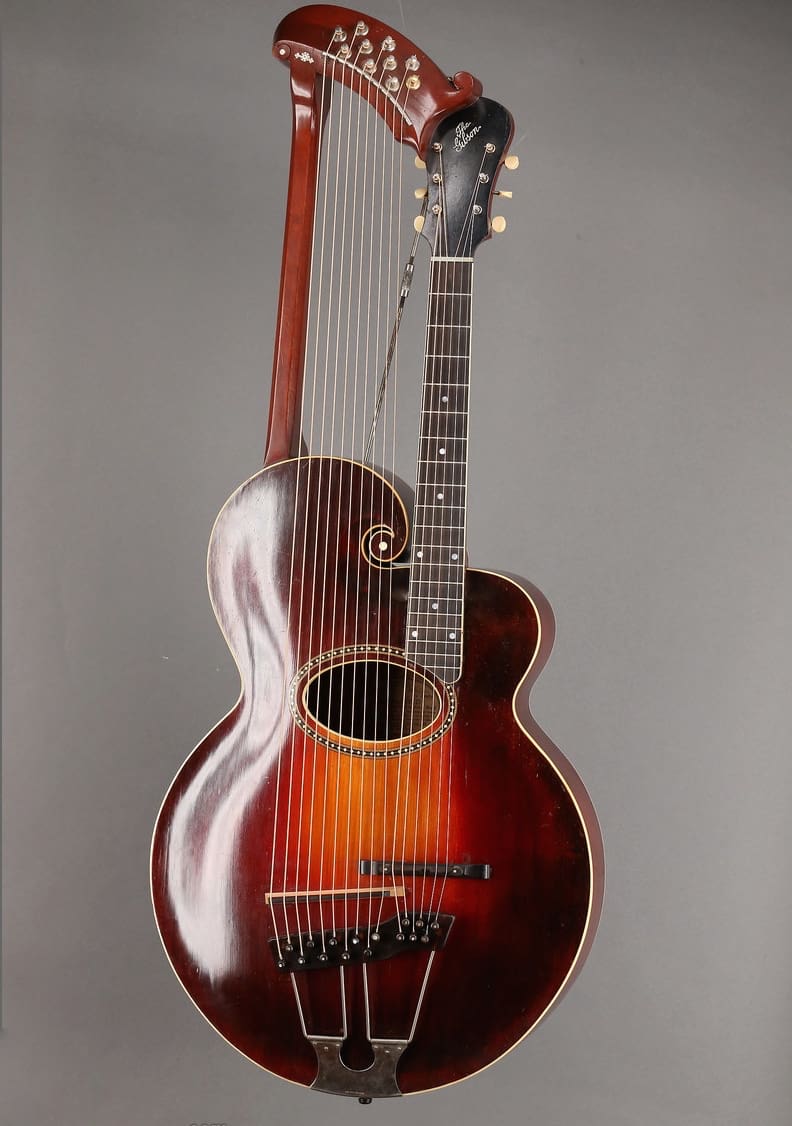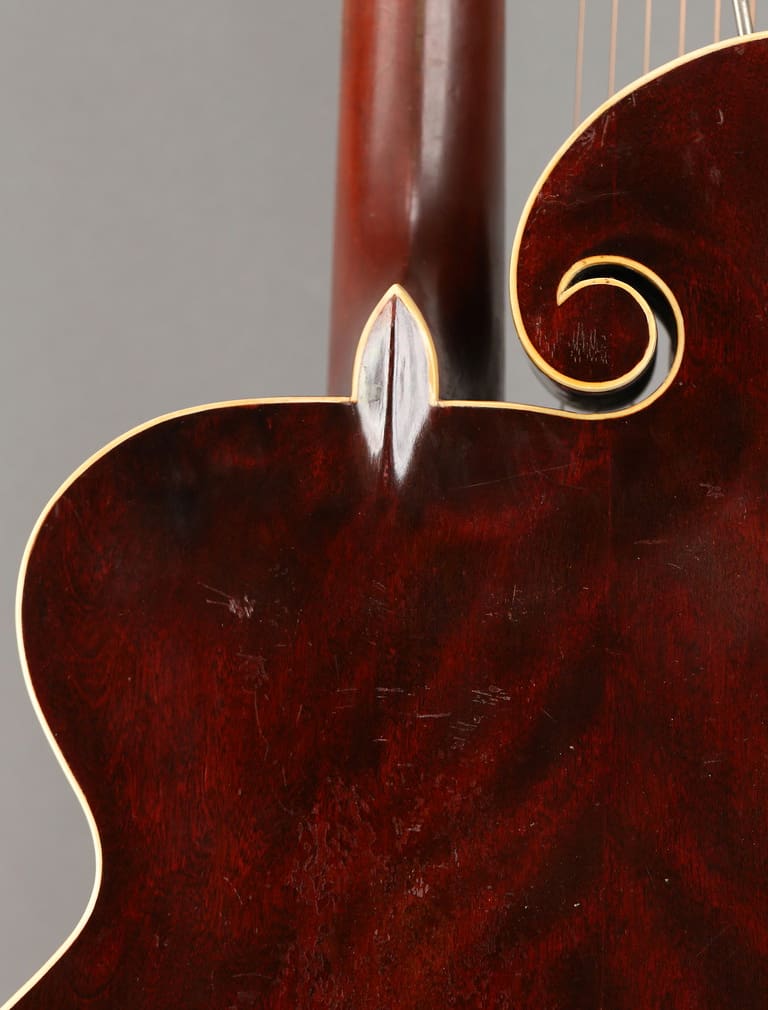 Bun Wright's Fiddle band playing "Soldier's Joy" for FDR in 1933. Click here for more info about the film.
A two-page spread of the Style U from the 1914 Gibson Catalog. (Image courtesy of Harpguitars.net.)