On today's Fretboard Journal Podcast, we talk to Jason and Pharis Romero of J. Romero Banjos. From the tiny town of Horsefly, British Columbia, the Romeros craft some of the most coveted new fretted instruments being made. They currently have a five year waitlist and, as they describe it, even getting on that waitlist is a bit of a challenge. The duo are also exceptional musicians — their 2015 album A Wanderer I'll Stay won a Juno Award for Best Traditional Album of the Year.
In June 2016, a fire swept through the Romeros entire shop, destroying many of their new instruments as well as some of the prized vintage possessions. During our conversation, we talk to them about the fire, the help they received from the music community and how their rebuild process is going. We also chat about some of their latest banjo creations and innovations.
We filmed a short documentary on the Romeros (and their old shop) back in 2012. Watch it here. Below are pics from their new, post-fire workshop.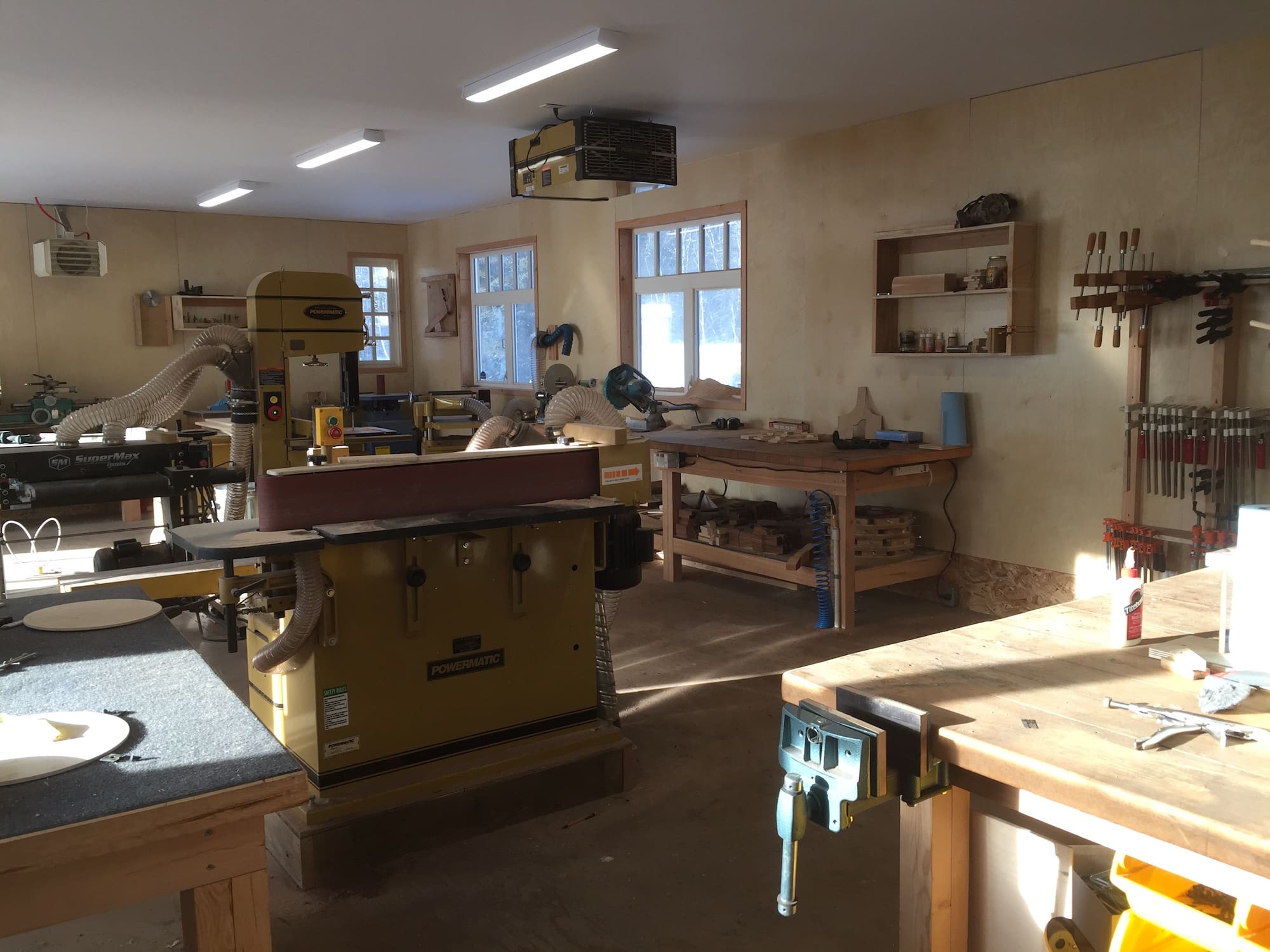 And a shot of some post-fire hardware that the Romeros plan to use on upcoming banjos.